Disney World Done Pandemic Style
The "happiest place on earth" with a twist of COVID-19
Whether you visit with your family or just go with your friends, we all were missing out during Disney World's closing. Due to the pandemic, Disney shut down its Orlando theme parks for four months. During this time, they were altering the lines, creating hand sanitizer stations, and overall transforming the parks into a COVID-19-friendly vacation destination. Disney World finally reopened in July, and this is all you need to know about the overall Disney World experience during a global pandemic.
The most prominent change is the capacity of the parks, which are running at about 35% full, which is a huge change compared to its normal capacity. This means that you are never shoulder-to-shoulder with another party. You must reserve your tickets in advance and book the day you plan to attend a park. Another change is socially distanced ride lines to lessen physical contact. All over the park, stickers on the ground tell people where to stand in line. They are all 6 feet apart, and it gives your party much needed space while waiting in the long lines.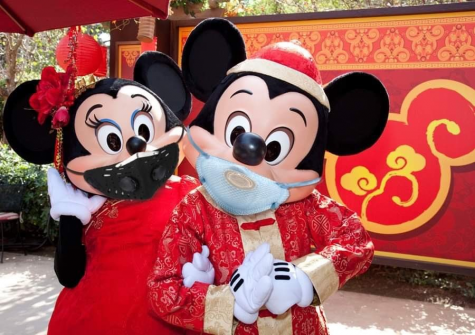 There are also clear dividers in the inside portion of the queues to further encourage social distancing. Masks are mandatory at all times unless actively eating or drinking, and it is strongly enforced. This includes during the rides, waiting in lines, and in the resorts. All of these policies and changes make the experience that much safer.
The longest lines are for the boat rides such as "It's a Small World," "Pirates of the Caribbean," and the new "Frozen Ever After" ride. This is because cast members are only filling each boat with one or two groups. With altered hours, the parks are not open for as long with no extended park hours in the evenings. This creates more time for extra cleaning and disinfecting. The My Disney Experience app allows for guests to see all the rides' wait times and mobile order food and beverages from all restaurants. You can also sign in to the app and sync up your tickets so that everything is in one place. 
Overall, the Disney experience was different than it was pre-pandemic, but not in a negative way. These changes help everyone to stay safe and feel comfortable during their vacation. Wearing a mask at all times, standing 6 feet apart in line, and all the other health changes hardly affect the quality of your vacation at all, and the crowds are not nearly as bad right now because of their limited capacity. I would definitely recommend visiting Disney World right now because we all have gone too long without it!