A Day in the Life of Our Smallest Students on Campus
Something that always makes me happy is when I see the sweet ELC (Early Learning Center) kids walking around campus smiling, laughing, and having fun. The littlest ones on campus are the students of Marist faculty and staff, who go to daycare on campus so that Marist's amazing workers don't have to go elsewhere for childcare. They have programs for our faculty's children from infant ages to pre-kindergarten ages. 
I talked to math teacher Liz Odom, who gave birth to a baby in May. "Having childcare right here on campus saves me valuable time because I don't have to coordinate commuting to another location,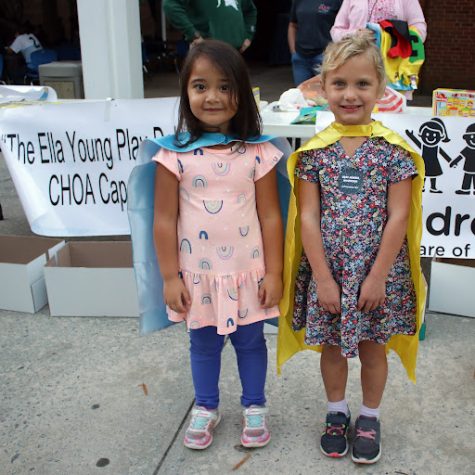 " Odom said. "I felt confident in trusting the adults taking care of my daughter," Odom said, because her colleagues had told her about their positive experiences with the ELC. Her daughter, Ava, "loves music time at the ELC, and her face lights up when we sing the songs at home." Ava is known throughout the ELC as "Sleeping Beauty" because she's a great napper. "I'm so glad that the ELC is a part of the larger Marist community," Odom said, "and it's been a great way to connect with other new parents!"
One of the joys of the job for ELC Director Colleen Daniels is "watching our most precious resources grow into responsible, independent and  competent learners." She loves all the hugs and smiles she receives from the children as well. The key to building relationships with young kids for Daniels is "listening to the children, making eye contact with them, and engaging in one-on-one interactions that promote a secure relationship with the children in our care." ELC graduation is an especially gratifying time for the staffers, as "most of the children in our care have been with us for a long time, many since they were infants," Daniels said. "Watching them grow and leave us to attend their elementary schools is the best feeling in the world."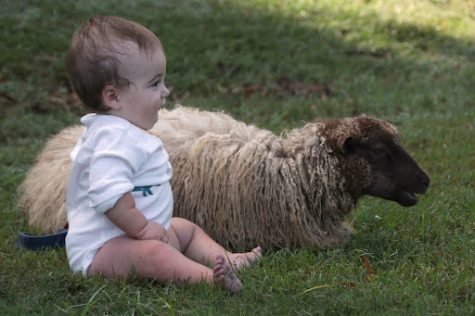 Daniels also shared a typical day at school for the toddlers. In the morning, they start their day with breakfast and free play bright and early at 7:30am. Then, they enter into their first learning rotation, consisting of blocks, arts and crafts, and math. After this rotation, the toddlers have circle time with morning greetings, songs, and storytime. Next, if the weather is nice, they go on an outdoor walk, which is when most Marist students see them. The kids have a snack and have a second learning rotation of science, puzzles, and literacy/language. Then they engage in artistic activities such as creative movement, music, songs, rhymes, and storytime. Before their lunch, they head to the playground and play with toys. They have a little more outdoor door time before they have nap time, every Marist student's dream class period. Finally, they have a calm rest of the day consisting of an afternoon snack, goodbye song, and a story before being picked up during free play and outdoor time. 
The Marist community is so grateful for ELC teachers and all they do for the faculty and their children.