The Likeness of Irish and Southern Culture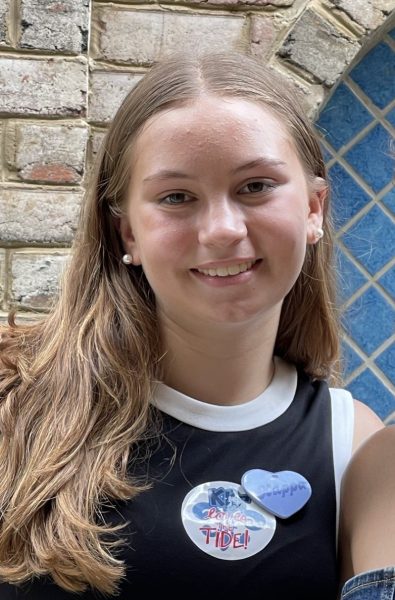 More stories from Ella Weber
Coincidences happen all the time.
In an interview with Mrs. Clements, a new teacher in the Theology Department, she described her arrival to our school as "very coincidental." Coming to Atlanta from Dublin, Ireland, Mrs. Clements did not know what to expect from the United States. Fortunately, she found that her home of Ireland and Atlanta are much the same in terms of their hospitality and warmheartedness. "The Southern culture is very similar to the Irish culture," she said.
Mrs. Clements most recently taught at Loreto Abbey Dalkey, a private all-girls Catholic school in Dublin, Ireland. This school was located by the sea, and Mrs. Clements spent many of her classes outside enjoying mindfulness walks.
Prior to Loreto Abbey Dalkey, she taught at New Hall School in England. Mrs. Clements taught Theology and English in these schools. Mrs. Clements' passion for teaching was mainly inspired by a teacher she had in high school. This teacher "gave me such a love for  and just completely opened my eyes to theology as a subject," Mrs. Clements recalled.
Mrs. Clements found Marist from the input of her old principal at Loreto Abbey Dalkey, who worked with the Society of Mary in Ireland. He thought her moving to Atlanta was coincidental. He knew of a "wonderful school" there, Mrs. Clements explained.
This principal gave Mrs. Clements information about Marist, which she remembered during her move to Atlanta. Mrs. Clements happened to move to Brookhaven of all places—coincidentally. After living here for a couple of months, she and her husband decided to go to the Marist's Holiday Traditions to scope out the school.
Mrs. Clements remembered their first impressions: "We just loved the school, and we thought it seemed like such a special place"
After having her son, who is now eleven months old, she applied for a job at Marist. She now teaches ninth grade Hebrew Scriptures and tenth grade Overview of Catholicism. Outside of school, Mrs. Clements enjoys going for walks with her family and her mini goldendoodle. She tries to explore a different place in Atlanta every weekend.
Her favorite places so far include Ponce City Market and Chastain Park. Mrs. Clements also enjoys traveling to other places in the South, such as Savannah, Charleston, and Highlands, North Carolina. She hopes to go to Florida soon.
Overall, Mrs. Clements has had great experiences at Marist and in Atlanta. Even though Atlanta and Dublin are thousands of miles apart, she is thankful that parallels to the Irish culture of kindness and hospitality can be found here in the South.
Our school is happy to be a place of hospitality for her in return.
About the Writer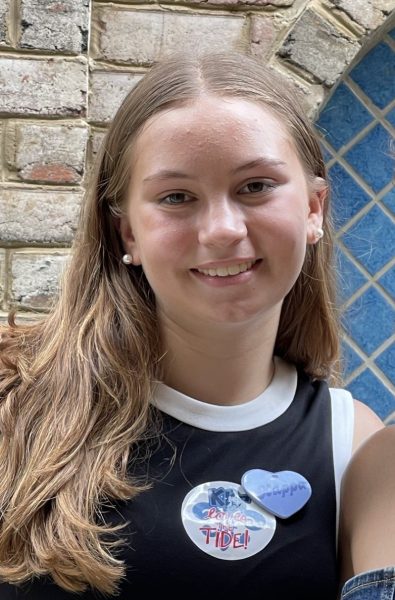 Ella Weber, Staff Writer
Ella Weber joined The Blue and Gold her freshman year because she loves writing about her interests. She channels her academic interests into several clubs, including the Spanish Club and the Marist Law Society. Ella runs cross country and enjoys playing her guitar and piano to the songs of her favorite singer, Taylor Swift. In her free time, Ella likes reading a variety of books and napping.