A Guide to Local Hikes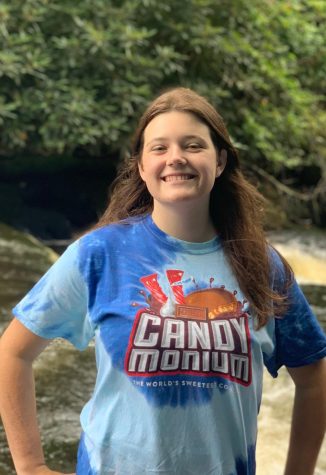 More stories from Madison Roberts
As the weather cools down, it's the perfect time to bundle up and get outside to enjoy the great outdoors. Georgia is full of trees that lose their leaves, turning bright shades of red and gold before the coming of winter. It may not seem like it, but there are plenty of fantastic hiking spots in our area, and some are just minutes away from campus. 
Here are some fantastic local hikings you should check out.
East Palisades
This is a short but moderately difficult hike off of I-285. There are amazing views of the Chattahoochee River. It isn't overly hilly, but what makes this trail slightly more difficult is the amount of roots poking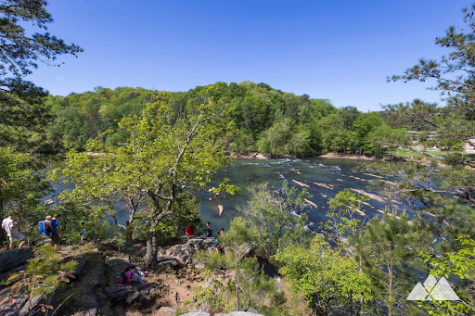 up from the ground. The parking lot is not huge, but if you go during one of their downtimes, it's very easy to get a spot. There's an overlook spot on the trail that you can look out on the river and see tall buildings in the distance. It's fairly easy to get through, and can be hiked in under two hours.
Atlanta Trails
Sweetwater Creek
Sweetwater Creek is an hour west of Marist, past Six Flags over Georgia on I-20. I'd recommend this hike for a day trip. The parking lot is fairly large, but it's a very popular hike. There's a large creek running through the park, which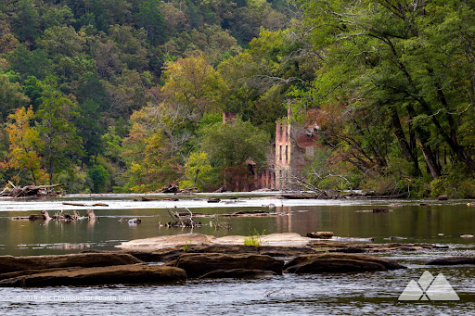 makes it a great swimming spot in the summer. There are several trails with various terrains and distance, ranging from easy to moderate in difficulty. If you're looking for excellent views of both water and vegetation, the Red Trail is perfect for that, and it's only about 2 miles; however, it is a harder hike due to erosion and jagged terrain. 
Atlanta Trails
Sope Creek
This is a fantastic, easy hike to do. It's pretty crowded, especially because it's a popular trail with bikers
, but once you're off the main stretch, it's peaceful. There are several trail offshoots, meaning you can hi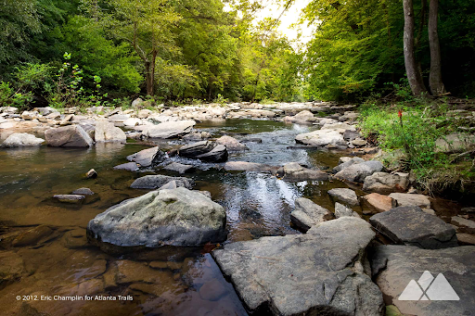 ke for just a mile or for several.
Atlanta Trails
 Vickery Creek
This is one of my favorites. It's up in Roswell, and it is extremely crowded on weekends. Arrive early or go during the week. After passing through a covered bridge and over a river, it's a slightly hilly nature walk, with one small section of a difficult climb over a narrow rock. Victory Creek offers plenty of water views, and it's a great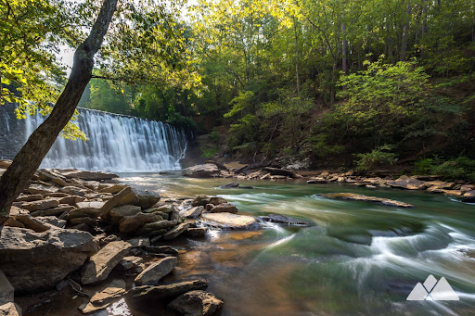 place to bring your dog. Also, it's within walking distance of several casual restaurants, including a burger place and a pizza joint that are very good after a long hike.
Atlanta Trails
Island Ford
Island Ford is a very easy hike that has a waterfall and great views of the Chattahoochee River off of GA-400. It's about five miles, but you can make it shorter. The Parking lot isn't huge, but it isn't the most crowded park on this list. The trail is wide and well-maintained. 
All Trails
Now is a great time to enjoy the outdoors and support the National Park Service. So get out there and go hiking!
About the Contributor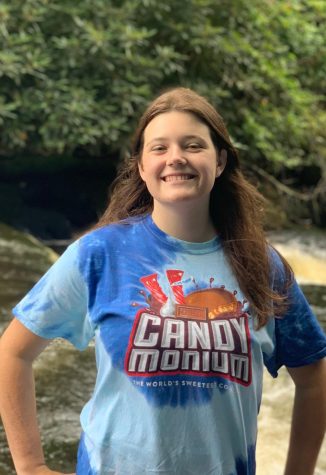 Madison Roberts, Staff Writer
Madison Roberts is a junior at Marist and a new staff writer for the Blue and Gold. When she's not writing articles, she can be found working on her novel, taking care of her plants, or playing guitar. Madison is a member of Marist Color Guard, the Marist Podcasting Club, and a part-time employee at Pike Nurseries. Her favorite things to do are hanging out with her cat and listening to rock music. She is excited for the opportunity to write for the Blue and Gold.