You Will Be Missed!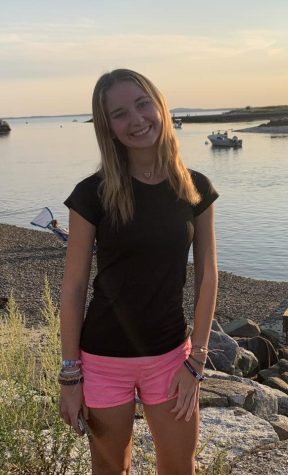 More stories from Maggie York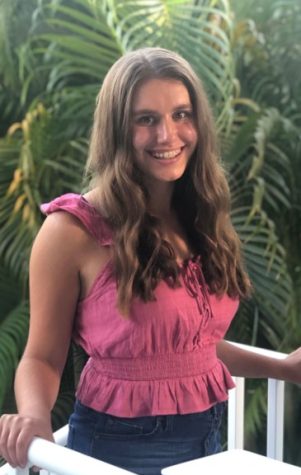 More stories from Emma Schwind
As our time at Marist comes to end, Emma and I reflected on some of our favorite memories. From our first day of orientation on the football field in 2019 to our graduation on that same field, here is what we will remember most:
The cookies: This one is a given. I distinctly remember getting a cookie on my shadow day nearly five years ago now, and the staple recipe has not changed since then.
Dances: From our first awkward dance in ninth grade to prom, every dance was something special.
Football games: I will forever miss Friday football games and winning the state championship in 2020!
The Parking lot: From morning talks in the designated car, talking about dreaded classes, to the afternoon talks outside our cars, talking about the daily drama: it never got old.
Chanel Day: It's the epitome of our school in the springtime! Fun bands, great food, competitive games, and senior beach make it all so incredibly special.
Pep Rallies: Student Council did an amazing job of entertaining us and including the entire student body in the games and activities.
Retreats: There's nothing like putting your phone away for a weekend, bonding with your classmates, and connecting with God.
Cheer: Throwing my friends in the air, dancing at pep rallies, and getting the student section excited are the tiny moments I will always cherish.
Theater: Woodruff performances will forever be the best five dollars you can spend on an evening's entertainment.
Springtime: When the weather is nice, the campus is absolutely gorgeous. Marist becomes a fun and happy place where school just happens to be going on.
Eating in Alumni Plaza: The best thing to do on a sunny day is to sit in a giant circle with friends and eat lunch in such a welcoming place.
Senior Bubble: While I love my underclassmen friends, it's so nice to have our own space in the Bubble.
Best Friends: Our school has brought me so many incredible friendships that I will cherish for a lifetime.
Marist Fam: Nothing can beat the electric energy and radical hospitality of the Marist Fam. We'll miss it next year.
Study Halls: Whether this time is spent getting lunch with friends, taking a nap, or studying, some of the most fun memories I have are from my study halls.
Advisory: I love the small and fun group of people in my advisory. We enjoyed plenty of snacks and time with one another.
Christmas Wishes: The afternoon announcements are never dull in December!
About the Writers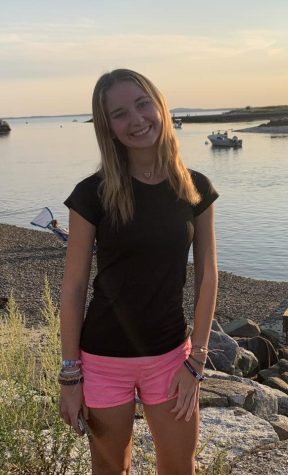 Maggie York, Editor
After serving as Editor-in-Chief during her senior year, Maggie York graduated in 2023, having worked with The Blue & Gold for a total of three years. In addition to newspaper, Maggie enjoyed running cross-country in the fall and playing tennis in the spring. She was also the Sports Editor for the Guidon, co-president of the Junior Classical League, a Student Ambassador, a member of the Latin Honors Society, and committed retreat leader. Outside of school, Maggie enjoyed visiting her sister in New Hampshire, taking her dogs on runs, and shopping.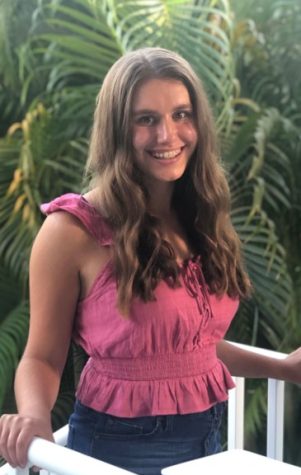 Emma Schwind, Reviews Editor
Emma Schwind is a junior at Marist and is the Reviews Editor. Besides Blue and Gold, Emma is a Varsity Cheerleader, Peer Leader, and retreat leader. She is also involved with theater, yearbook, Marist Singers, MBC, Habitat for Humanity, and French Club. She also loves shopping, trying new foods, and traveling. Her favorite color is purple, her favorite movie is Tangled and her favorite show is "Gilmore Girls." She is so excited to share her creativity by writing for the Blue and Gold!