Arrows Out!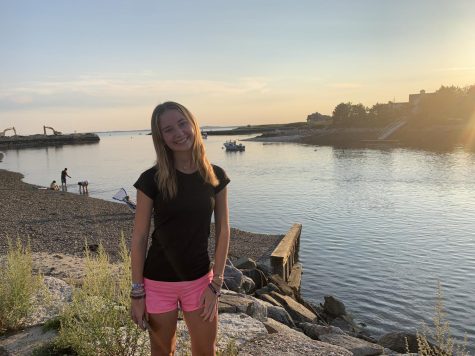 More stories from Maggie York
On March 22, the student body welcomed John Trautwein, a speaker devoted to bringing awareness to teenage mental health and suicide.
His speech, titled "Life Teammates + the Power to Deliver Hope," involved his deeply moving firsthand experience with teen suicide.
Trautwein spoke to the 9, 10, 11, and 12th graders to emphasize how many high schoolers deal with mental health. He urged students to talk to each other about how they are really doing, encouraging our school to break the stigma that surrounds mental health.
This speech by Trautwein was a part of the speaker series: Parenting the Teenage Brain, which included other speeches, such as "Raising Boys" and "SEEN: Helping Parents with their Teens."
All the speeches, in their own way, addressed the often challenging transition to adulthood that all students will eventually face.
One way that Trautwein's speeched challenged the student body was by placing each and every one of us in a position of responsibility.
If you are a member of the Marist Fam, take a look around at your friends. Who are you checking in on? Who seems down lately? Ask yourself these questions daily and remind yourself that no one is ever alone.
Trautwein highlighted the importance of friendships in high school, especially when schoolwork becomes a chore and college seems like the only goal for most students.
If you are a parent, check in on your children. Trautwein had no idea his son was dealing with such burdens, and his only wish was to go back and ask his son if he was truly okay.
Do not make that same mistake.
One can only hope that Trautwein's words of wisdom will lead to lasting change across our campus.
About the Writer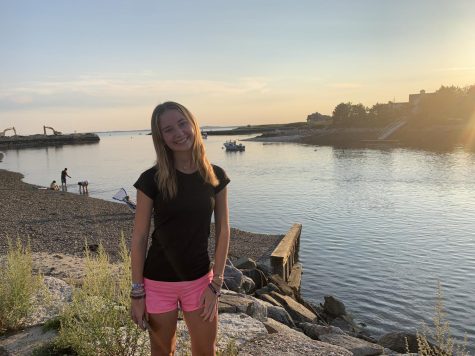 Maggie York
Maggie York is a Junior at Marist, and this is her second year on the Blue and Gold. She was a staff member last year and is currently the Junior Managing Editor. Maggie runs cross-country in the fall and plays tennis in the spring. She is also the Sports editor for the Guidon, co-president of the Junior Classical League, a Student Ambassador, a member of the Latin Honors Society, and a retreat leader. Outside of school, Maggie enjoys visiting her sister in New Hampshire, taking her dogs on runs, and shopping. Maggie is so excited to be returning to the staff this year and looks forward to sharing articles with Marist!