Marist's Favorite Flicks and Terrific TV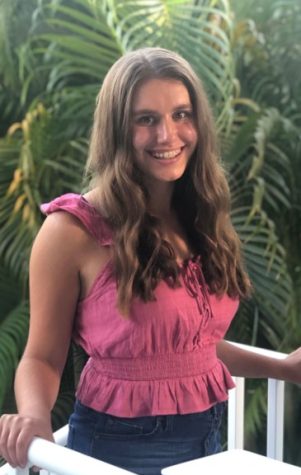 More stories from Emma Schwind
Although we weren't at home as much this summer as last, the Marist community still enjoyed watching new shows and movies. From horror movies to old TV shows to Netflix originals, Marist students and faculty watched an amazing variety of content over the long break. 
This summer, my favorite series I watched was "Never Have I Ever," written by Mindy Kaling. This series revolves around Devi Vishwakumar, an intelligent high school student who is struggling with the death of her father. Throughout the show, she is faced with friends, boys, and typical high school problems, all while still grieving her loss. The acting in this show is phenomenal, especially from Maitreyi Ramakrishnan (Devi) and Poorna Jagannathan (Nalini). The cast is unexpectedly rounded out by tennis player John McEnroe, who narrates the show with incredible comedic timing and hilarious remarks. I would highly recommend this series to anyone who enjoys high school-centered shows with a variety of drama and plot lines.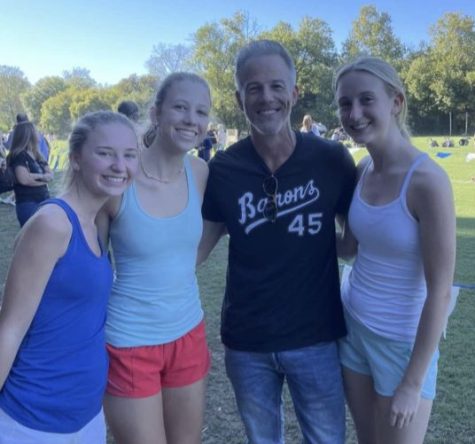 The most popular series that Marist students watched this summer was "Outer Banks," which released its second season in late July. 
This show follows a group of working-class teenagers (self-named the "Pogues") as they try to find John B's (a Pogue) inherited treasure after his death. They are faced with adversity from the police and the Kooks as they continue their journeys and adventures. This show initially gained popularity last year during early quarantine, and soon after everyone quickly binged the first season. Over a year later, the second season dropped on Netflix and people quickly met the release with tons of praise. The second season offers a wider variety of plotlines and introduces us to many new characters. Spencer Schoenberg '23 said, "'Outer Banks' is the show of this generation and the ending left me shocked." The second season of this show truly lived up to the first and had a great twist ending.
Another popular show that Marist students watched this summer was "Criminal Minds." The plot centers around a group of FBI agents who travel around the United States to solve various crimes. This show is one of my personal favorites, thanks to its fascinating plotlines and engaging characters. Maggie York '23 agrees: "I really enjoyed watching Criminal Minds for the third time this summer because every time I watch it, I am still surprised by what happens in the end." Indeed, many of the series' best episodes have the craziest plot twists.
A popular movie among our younger students was "The Kissing Booth 3," another Netflix original about a group of friends who are spending one last summer together at the beach before they all split up for college. The story follows Elle Evans as she faces a choice between going to college with either her best friend or her boyfriend. "Elle Evans is my favorite character because of her outfits and personality," said Avery Camastro '27. "I've watched this series since the first movie came out, and I'm still a huge fan." This fun movie nicely wraps up an enjoyable trilogy.
The Marist community watched a wide variety of movies, such as "Black Widow" (Mary Clifton Carr '23), Mamma Mia! (Reagan Horton '23), the Fear Street trilogy (Spencer Camastro '23), and A Quiet Place 2 (English teacher Christine Bhasin). Some TV shows the Marist community binged over the summer include "How I Met Your Mother" (Gigi Glennon '23), "Manifest" (Caroline Baljet '23), and "Rizzoli and Isles (Ally McDevitt '23). 
Despite a year that challenged the entertainment industry, they produced amazing shows and movies in the face of the pandemic. Marist thoroughly enjoyed everything the entertainment industry had to offer and found a lot to watch this summer.
About the Contributor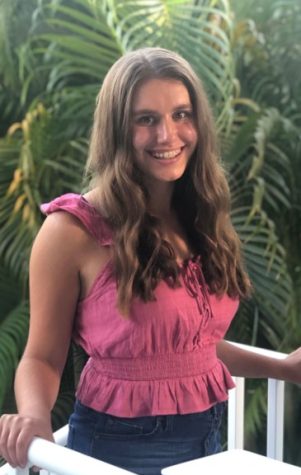 Emma Schwind, Reviews Editor
Emma Schwind is a junior at Marist and is the Reviews Editor. Besides Blue and Gold, Emma is a Varsity Cheerleader, Peer Leader, and retreat leader. She is also involved with theater, yearbook, Marist Singers, MBC, Habitat for Humanity, and French Club. She also loves shopping, trying new foods, and traveling. Her favorite color is purple, her favorite movie is Tangled and her favorite show is "Gilmore Girls." She is so excited to share her creativity by writing for the Blue and Gold!