Our School's First Foray Into Self-Defense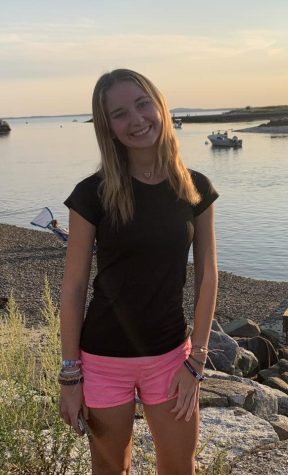 More stories from Maggie York
On October 4th, our school hosted its first self-defense class for any interested female student. The class was organized and brought to fruition by seniors Lauren Darke and Lily Deiters. It was taught by Brazilian Jiu Jitsu instructors Paul Creighton and Ed Kennedy, the father of a Marist senior.
Focusing on practical and applicable self-defense strategies, the instructors walked through many different scenarios where someone might need self-defense skills.
To learn more about the background behind this class, I interviewed senior Lauren Darke.
According to Lauren, the idea of a self-defense class arose from a conversation she had with Lily Deiters. Lauren recounted the experience of a teenage, female neighbor. Lauren shared that her neighbor had recently experienced an attempted kidnapping. Thankfully, her neighbor had taken a self-defense class prior to the attack and was able to escape to safety.
After discussing this scary encounter, Lauren and Lily decided they needed to do something. Lauren explained that they wanted "to make self-defense more accessible to Marist students." They did just that, creating a self-defense class available to all females at Marist.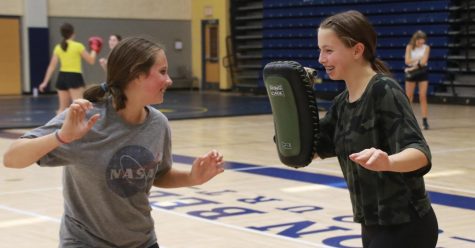 Since neither Lauren nor Lily had any prior self-defense experience, they needed to find instructors to teach these lessons. Luckily, Maria Kennedy, another senior, is the daughter of a Brazilian Jiu Jitsu instructor who had experience in this field.
Another conversation led them to the right instructor.
"I was in religion last year talking to Maria about our new idea," Lauren explained, "and Maria told us how her dad has experience in Brazilian Jiu Jitsu."
Lauren followed up by reaching out to Mr. Kennedy, along with several other online instructors, but Mr. Kennedy was by far the most helpful and responsive.
The class was a huge success. It had a great turnout of girls from every grade level with remarkable enthusiasm. Lauren, who had been planning this event for many months, was happy all the planning paid off.
"My favorite part was seeing all the girls participating and happy to be there, and especially how thankful they were for the experience." The class was very interactive and informative, packing a lot of useful moves and information into a brief but intense lesson.
In the closing of our interview, Lauren urged all girls on campus to take the lessons. "Try to come to a class if you can because it is an extremely important life skill. The number one thing victims say is that they never thought it would happen to them."
This class could truly save your life one day and retaining even one move or piece of information could be absolutely vital later down the road.
The goal of the class is more than just to learn moves but, rather, build your confidence and awareness of how important self-defense can be in unpredictable situations.
Planning for additional self-defense classes during Term 2 and 3 are underway. Any female student who did not have a chance to attend the first class should be on the lookout for future emails from Lauren Darke or Lily Deiters.
I applaud these two young women for taking such proactive steps. Safety is one thing we all take for granted until it's too late.
With so many seniors who will soon leave home for large sprawling campuses, it only makes sense to learn a little self-defense. Thanks to Lauren and Lily, the knowledge and skills to keep oneself safe are now easier to come by.
About the Contributor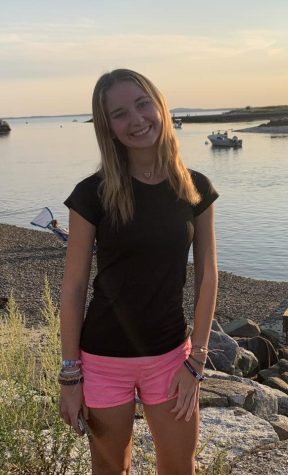 Maggie York, Editor
After serving as Editor-in-Chief during her senior year, Maggie York graduated in 2023, having worked with The Blue & Gold for a total of three years. In addition to newspaper, Maggie enjoyed running cross-country in the fall and playing tennis in the spring. She was also the Sports Editor for the Guidon, co-president of the Junior Classical League, a Student Ambassador, a member of the Latin Honors Society, and committed retreat leader. Outside of school, Maggie enjoyed visiting her sister in New Hampshire, taking her dogs on runs, and shopping.