A Marist Alumna Begins Her First Year as a Counselor (with the gift of Ms. Rona)
Getting to know Ms. Stephanie Word '10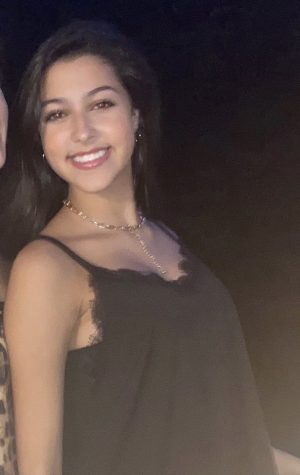 More stories from Adriana Acevedo
The first year in a new job is always an adjustment, even more so during a pandemic. Stephanie Word, Marist Class of 2010, is lucky that she already knows her way around Marist. Word is a new Personal/Academic Counselor this year, and we are extremely excited to welcome her back to the Marist community. I was curious to learn about how the start of the year has been for her, so I asked her some questions. 
—————————————-
Adriana Acevedo:  Have you oriented yourself already, or are you still getting lost around the school?
Stephanie Word: Since I am a Marist graduate, I already know my way around campus, which has been very helpful in getting started as a counselor here. With that said, it has been so fun to see all the changes to campus with the renovations and the addition of Ivy Street Center!
AA: What is your favorite thing about Marist so far?                                                                  
SW: I started this new job already loving Marist from the student perspective, and as a faculty member, I love that I see the same kindness, support, encouragement, and intentionality among faculty as I experienced as a student here. More than anything though, my favorite thing about Marist so far is the students. I love getting to know you and seeing your energy, dedication, and excitement shine through the uncertainty and challenges of this year!
AA:  Has it been difficult to orient yourself with the COVID-19 procedures?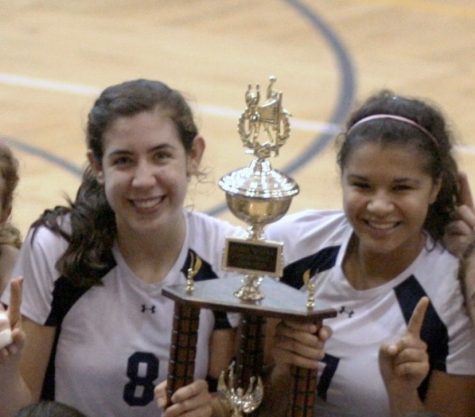 SW: This new normal definitely takes time to get used to. Each week, it feels more normal to be wearing a mask all day and following all the cleaning procedures. I think the most challenging part is that COVID-19 procedures make it more difficult to connect to one another and get to know each other. After speaking with many new students to Marist, I know students are also experiencing how masks and distancing make it more difficult to establish new friendships, which is a tough part of this school year.
AA: Have you gone the wrong way in the hallway and have had to walk around again to go the right way? 
SW: Absolutely! I am right there with you all, especially with the one-way stairwells between class periods.
AA: What are some of the challenges of counseling students with the hybrid schedule?                                      
SW: I will always prefer in-person conversation, but I am grateful to technology that allows me to have video meetings with students and parents. It's not perfect, but I think it makes a big difference to still be able to see students' faces as we talk and get to know one another. It is definitely a little harder to schedule meetings with students when they are only on campus two or three days a week!
AA: What is the biggest tech problem you have had so far?               
SW: I have been lucky not to have had any major tech problems so far. I am so grateful to our amazing Technology Department for taking care of us and responding so quickly to tech issues and needs.
AA:  Do you have a fun fact about yourself?                                       
SW: I'm ambidextrous, and I love to travel, but these days, I'm just dreaming of my next trip! I would love to go to Patagonia or Scandinavia next!
—————————————-
Word is one of many Marist alumni to return to their alma mater as a faculty or staff member. She is eager for the pandemic to be over so that she can meet with students without their masks and on any given school day. Our Marist community can agree that Word is an exceptional addition to Marist, and we cannot wait to see all the marvelous aspects that she will add for a more wonderful experience for students, parents, and the whole school community.
About the Contributor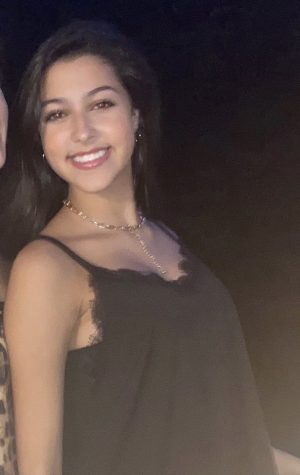 Adriana Acevedo, Staff Writer
Adriana Acevedo is a freshman staff writer. This is her first year as a part of the Blue and Gold writing team, and she is loving it! At Marist, Adriana is involved in Student Council and Lacrosse. She is currently trying to start a new club at Marist with Alex Treanor '24. In her free time, Adriana enjoys baking, acting, sleeping, and spending time with her friends and family. She is excited to be a part of the longest-running school newspaper in all of Georgia.