A Review of Netflix Party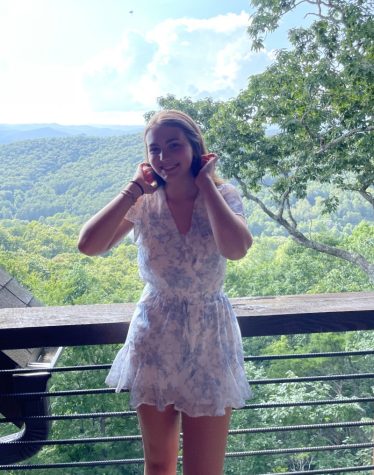 More stories from Gigi Glennon
Imagine sitting back and watching a movie with your friends. Normal things such as this are rare now because of the Coronavirus quarantine. If you are feeling the COVID-19 blues, you can install Netflix Party, a Chrome browser extension that allows you to watch movies with your friends, in real time, from the comfort of your own homes. To install the extension, first go to the Chrome web store and search Netflix Party. From there, click the blue Add to Chrome button. Afterwards, you will see a red "NP" symbol on your toolbar. To use, simply send the provided link to your friends, and be advised that they all must have a Netflix account for the extension to work. After your guests click on the aforementioned link, they hit the red NP symbol in their toolbar to activate Netflix Party. 
Some friends of mine tried Netflix Party recently. One of them had a hard time logging on, but our overall experience was great. It was quite fun having a chat room adjacent to the movie. You can catch up with your friends and talk about the movie while it's playing. Netflix Party automatically syncs your screen with your friends' so that everyone is watching at the same pace. The chat room is a bar on the right side of the screen that shows the conversation typed out by you and your friends. It allows for customization of your username and profile picture. I found it exciting having the ability to react to the show or movie in the chat room. It reminded me of what it's like to have your friend sitting right next to you, laughing or crying at the scenes unfolding.
Netflix has thousands of movies and TV shows, so it should be straightforward in finding content to enjoy with your friends. One drawback, though, is that Netflix Party only works in conjunction with Netflix, meaning you cannot use this extension on Hulu, Disney+ or other streaming platforms. This might be a challenge for friend groups who prefer Disney movies and shows, or only use Apple TV, for example. Another downside of Netflix Party is its lack of a video grid where you can see your friends, like in Google Meet, for instance. 
Though social distancing separates us from our friends, this extension can still provide a fun movie night for everyone. I would certainly recommend giving Netflix Party a try; it is definitely healthy to connect with your friends during this time!
About the Contributor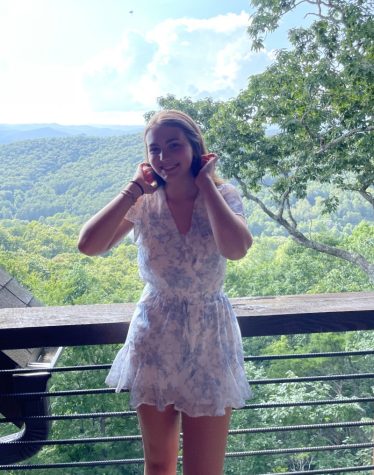 Gigi Glennon, Editor
Gigi Glennon is a member of the class of 2023. As well as The Blue and Gold, she was involved in the yearbook, retreat leading, and ceramics. Outside of school, she enjoyed hiking and hanging out with her dogs. Her favorite book series is The Selection Series by Kiera Cass, and her favorite food is tiramisu. While at Marist, she enjoyed sharing her voice and creativity on The Blue and Gold, serving as an Editor-in-Chief her senior year.