Chanel Day to the Rescue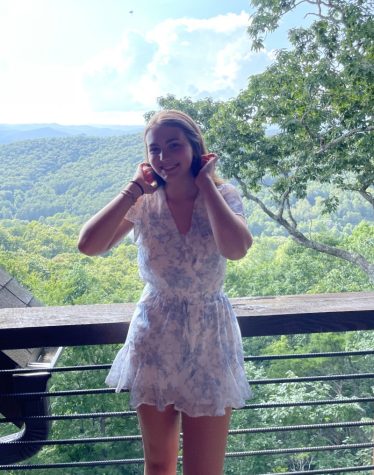 More stories from Gigi Glennon
April 20th brought many students' favorite day, Chanel Day!
Starting with a mass celebrating St. Peter Chanel's life and work on the island of Futuna, the students then dismissed to a day filled with field games, music, and lots of yummy food.
Several student bands performed in the flag-pole circle. Highlight bands included The Magnolias, Another Nickel, Jabberwocky, and Stressbusters.
Lead singer of The Magnolias, Mary Clifton Carr said, "The girls and I formed a band about a month or two before, and it just started out as a fun idea. I'm so happy the performance turned out so fun!"
Throughout the day, students competed in dodgeball, kickball, pickleball, basketball, ultimate frisbee, spikeball, yard games, and even a seniors vs faculty softball game.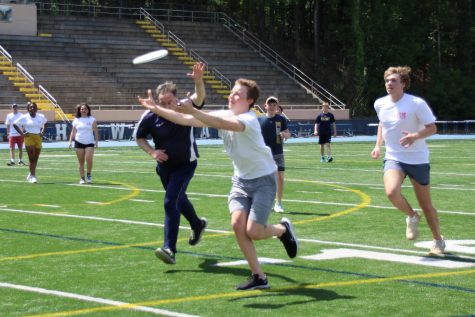 The faculty continued their winning streak from the winter pep rally basketball game after their victory.
Surrounding the flagpole circle were various delicious food trucks. Some of the favorites included Your Pie, Sweet Auburn Barbecue, and Waffle House.
Caroline Baljet said, "I love the tradition of Waffle House coming to Chanel Day. Everyone always loves hanging out eating waffles on the field listening to the bands."
Thank you, juniors for coordinating Chanel Day this year.
From running all the tournaments and selling concessions to face painting, this spectacular day could not have gone on without you. Another successful Chanel Day with beautiful weather has passed, and the students cannot wait for the next one.
About the Contributor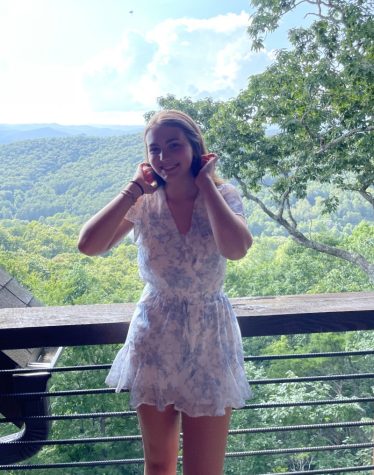 Gigi Glennon, Editor
Gigi Glennon is a member of the class of 2023. As well as The Blue and Gold, she was involved in the yearbook, retreat leading, and ceramics. Outside of school, she enjoyed hiking and hanging out with her dogs. Her favorite book series is The Selection Series by Kiera Cass, and her favorite food is tiramisu. While at Marist, she enjoyed sharing her voice and creativity on The Blue and Gold, serving as an Editor-in-Chief her senior year.