From Gravel to Garden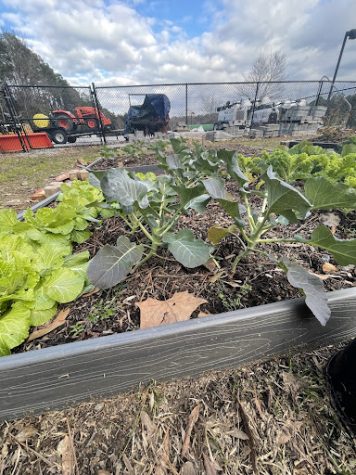 Eager to make a greener Marist, students in the term one Environmental Science class transformed the parking gravel behind the Sophomore Lot into a small, local garden. In just three months, the class took an empty gravel-filled field and made six sustainable planter beds, a walking path, and a natural watering source. The garden consists of six beds filled with fertile soil and a small walking path between the beds to provide for easy gardening and weeding. 
      To start the process, the Environmental Science students first cut down dead trees from the surrounding region and weeded to clear the ground needed. They removed the rocks and the gravel to help the roots of the plants penetrate the soil and for the water to evenly spread. The students in Environmental Science shoveled soil into hand-made beds. To prevent having to replace rotten wood a few years later, these beds are made of a synthetic wood that does not decompose when exposed to water or used for an extended period of time. The students cut each piece of synthetic wood and assembled six beds, using concrete blocks to hold the synthetic woo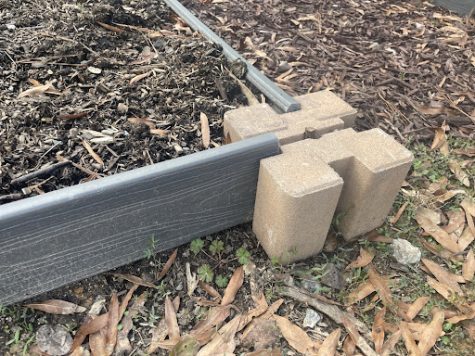 d in place. The soil used was specially ordered to be nutrient rich, helping the plants to grow faster and stronger. The students used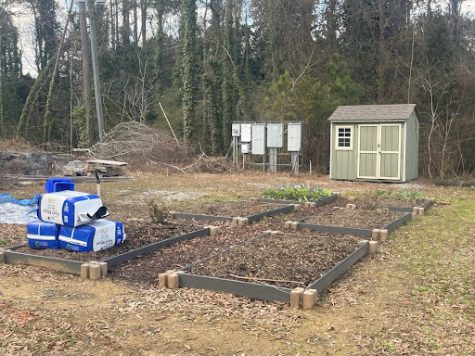 water from a naturally occurring reservoir under the parking lots to water the garden. Water is held like a sponge under the ground then pumped to the surface using a well. The well by the garden is shaped like a small hut and uses a hose connected far underground to draw water to the surface. Environmental Science students tested the water for nitrates, sulfates, and dissolved oxygen and made sure the water was suitable for the garden to use. So far, the students have planted buckwheat, brussel sprouts, broccoli, chinese cabbage, kale, and collard greens. This small Marist garden makes an effort to create a more sustainable impact in our community and helps students get involved in changing the environment for the better. Next time you are in the lot, stop by, and check out the new garden!