Damascus '22 in Review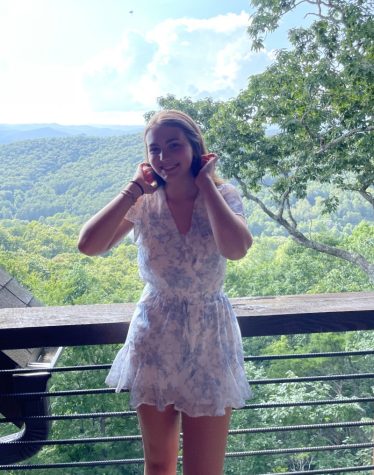 More stories from Gigi Glennon
On September 24th, our youngest members of the Marist Fam had the opportunity to attend their first retreat: Damascus.
Damascus is the second-oldest retreat at our school, coming in second place right behind Emmaus, the upperclassmen retreat. To welcome the seventh graders to our school, the junior and senior retreat leaders wanted them to have the same personal and spiritual experience. 
Damascus leaders led the class in team-building activities that gave them a chance to share their social and faith experiences. Groups met on the field, played some icebreaker games, and then headed to breakout spaces to discuss their faith journey.
On their way to their breakout spaces, leaders led the new students on a "trust walk." The students were blindfolded and then led around camps in a train-like fashion, working together to traverse their new campus. Once they safely reached their destination, students drew maps that represented significant moments in their lives to explain their faith journey.
"Damascus was my favorite retreat that I've gone on so far at Marist, and I enjoyed sharing my experiences with the seventh graders and watching them grow in their faith and become closer with each other," Caroline Baljet recalled. 
After some more team building games, students enjoyed Moe's burritos for dinner then headed on a scavenger hunt to discover Marist's faith themes. Once the students found all the themes, Mrs. Conn led meditation in Centennial Gym. Families were invited to Mass after mediation, and Damascus leaders gifted blessed pins to the retreatants. 
Students, leaders, and families left Damascus feeling refreshed and ready to tackle Marist life!
About the Writer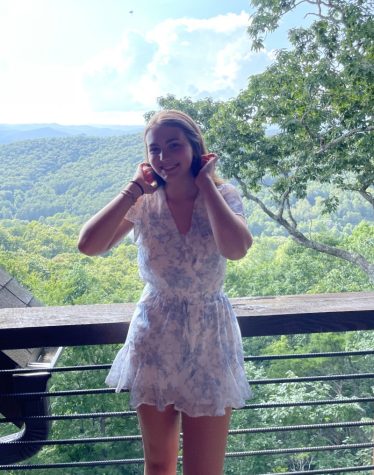 Gigi Glennon, Editor
Gigi Glennon is a member of the class of 2023. As well as The Blue and Gold, she was involved in the yearbook, retreat leading, and ceramics. Outside of school, she enjoyed hiking and hanging out with her dogs. Her favorite book series is The Selection Series by Kiera Cass, and her favorite food is tiramisu. While at Marist, she enjoyed sharing her voice and creativity on The Blue and Gold, serving as an Editor-in-Chief her senior year.