Making Resolutions Stick
Sarah Cate White '23 offers tips on goal-setting and keeping those resolutions!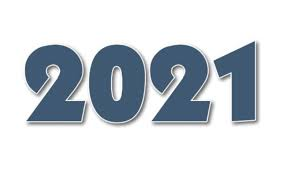 Let's be honest, New Year's resolutions generally have a lifespan of about a week if we are lucky. This year, I made a resolution to keep my resolutions. After having many years of resolutions die on Jan. 3, I have accumulated a few tips on how to make resolutions outlive the cold weather.
Pick something you are interested in!
This may sound painfully obvious, but if we want to make positive changes in our lives, we have to be honest with ourselves in regard to what we want to improve. A resolution will quickly turn into a negative cloud hanging over our heads if we are unhappy with our selection.
Be specific!
When selecting a resolution, articulation is key. In many cases, we don't follow through with our resolutions because of their generality and lack of a clear starting point. An old adage I have found helpful is, "to eat an elephant, you have to take one bite at a time." To start 2021 off on a high note, I have made mini-resolutions to guide me toward my goal. For example, I wanted to keep my notoriously messy room clean this year. In 2020, amongst many other years of making this resolution, I failed. I concluded that my phraseology was too broad; I needed to narrow down the intended purpose of my resolution by administering certain blocks of time to certain days of the year. So each night, I do a mini-clean sweep of my room; every Sunday, I clean moderately, and at the end of every month, I do a large-scale cleaning. Smaller goals help us feel accomplished and build towards our larger, intended goal.
Make time for your resolutions!
In past years, I have found that I spend the day in limbo, not even thinking about my resolution until my head hits the pillow. A way to purge yourself of this classic issue is to be intentional by carving out a specific time each day for your resolution. This could be a simple five minutes set aside or an alarm set on your phone as a reminder. Remember that this time should be devoted solely to working on your resolution. It is also vital that resolutions do not become a chore. When we start viewing this time as extra work, it becomes extra work and quite a bore. I avoid this mentality by making resolution time a fun and relaxing part of my day. While I clean my room, I play music or put on a show, which makes the time fly by.
Reward yourself!
It's easy to be a harsh critic of yourself when you forget about your resolution or slip up with your schedule. It is also crucial to not give up during these times and remind yourself of the reasons for which you made this resolution. A mantra that gives me momentum when I am feeling down about my resolution (or a lack of keeping up with it) is: reward yourself! In my case, whether it's relaxing on a Sunday night because I chose not to procrastinate doing my homework (another resolution of mine) or buying a new candle for my clean room, a reward reminds me of why I made my resolution. 
Documenting success is a pivotal part of rewarding yourself. Some resolutions will reward you inherently; decluttering my room uncovered some cute clothes that I had completely forgotten about. In addition, my resolution to listen to one new album a week has expanded my musical palette and allowed me to discover an affinity for some new artists.
It's never too late!
Positive change is not reserved just for January, and growth is certainly not linear, so a resolution can be picked up and stored away throughout the year. A resolution encapsulates the process of slowing down and taking a look at what needs improvement in our lives, which can happen at any point in the year. If a resolution isn't working, stop, adjust it, and reconsider what your goal is. Remember that your resolution is about improving your life, not messing it up. In other words, who knows — maybe I will start making new May resolutions!