"Full 80" from Girls Varsity Soccer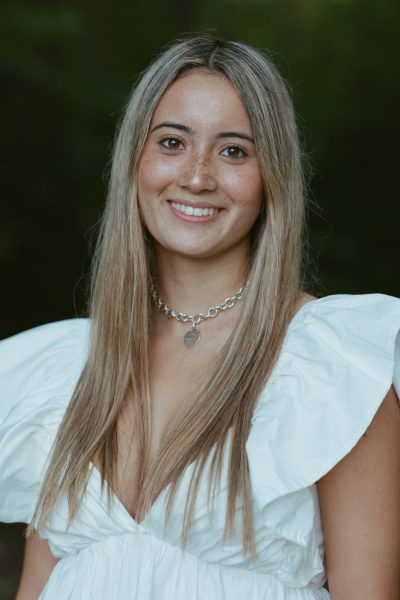 More stories from Alex Treanor
The 2022 reigning state champions are back for another successful season.
Our girls varsity soccer team has been crushing their competition early on in this 2023 season. In the annual scrimmage against Lassiter, Marist won 2-0, and they used this momentum to defeat Greater Atlanta Christian and North Atlanta.
Although the team is thrilled with their early success, Coach Engsberg places more emphasis on the quality of play and teamwork. He often quotes his former team captains at Chamblee when they scouted out Marist. According to those captains, Marist "plays the full 80."
This year, "Full 80" is on the back of the team's warmup shirts as a reminder to uphold the high standards of our soccer program.
The legacy of this team is nothing short of excellent, with many state and region championship titles under their belts. Because the team won 4A last season, they now have a target on their back as they compete against new 6A rivals. 
Captain Devon Winters, who recently committed to the University of Georgia, has high expectations for the team. She encourages every team member to "work for each other."
Winters has confidence the team can repeat at state champions, and naturally no one on the team wants to disappoint. Every player puts their all into the game.
Many spectators have noticed how loud and energetic the bench is during games this season, enthusiasm that our opponents probably find annoying. But enthusiasm is catching, and it drives the players on the field during every touch. 
With the encouraging environment created by the coaches and teammates, this girls soccer varsity team has high hopes for the upcoming season.
Yes, there will be some tough competition, but it is nothing our girls cannot handle.
About the Writer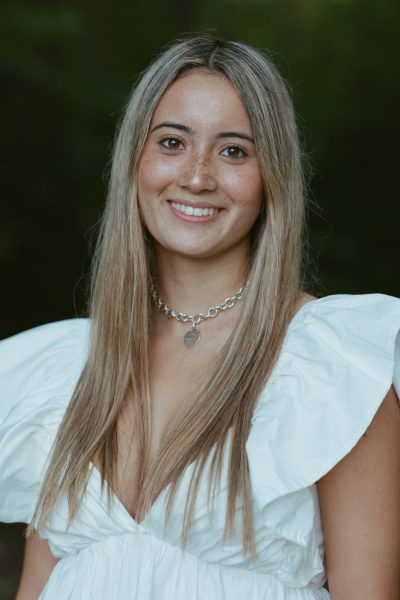 Alex Treanor, Public Relations
Alex joined The Blue and Gold her freshman year because she has always enjoyed writing. It provides her with a creative outlet. In addition to The Blue and Gold, Alex plays varsity soccer and loves to cook. Her favorite class was either AP Chemistry or AP Literature, and she plans to major in chemistry in college.