Puffs: A Magical Night of Fun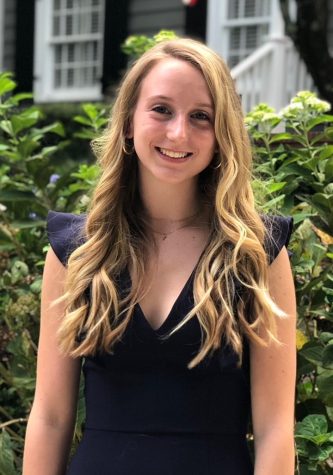 More stories from Claire Garvin
Lumos!
Marist Theater's most recent play, Puffs, lit up the faces of the audience from October 5th through the 8th. Crowds of all ages found comfort and laughter in the hilarious retelling of Harry Potter from a Hufflepuff's perspective.
Although the play may have exposed the alarming number of students who have never seen or read Harry Potter (Muggles, am I right?), those who are familiar with the wizarding world were amazed by this creative story.
Like all plays, Puffs presented its own share of challenges to the actors. According to senior John Sansone, mastering the quick entrances and exits required plenty of rehearsal.
John played Wayne, one of the lead characters, who John described as "lovingly awkward." John, a Hufflepuff and seasoned actor who played the lead in both of last year's productions, admitted that Puffs was one of his favorite shows so far. The fast pace kept the crowd entertained all throughout the show as there was never a dull moment. It was definitely not a show to miss!
Although the play revolved around Wayne and his friends, Harry Potter enthusiasts were thrilled to find references to the original story of Harry Potter in the play. While Harry Potter fans meet Cedric in the fourth book, he played a pivotal role in leading the younger Hufflepuffs throughout the play. Puffs even includes a minor character that aligns with Harry Potter, which was played by junior CC Pincott in this year's production. 
Successfully walking on a thread, Puffs provided the audience with a unique balance of critical thought as well as entertainment. Those who came to analyze the play observed how director Mr. McNaughton challenged gender roles by casting Harry Potter as a girl and forcing audience members to observe how minor characters have been excluded—not only in literature but also history.
The play may have reminded students who have taken British Literature of the small play, Rosencrantz and Guildenstern Are Dead, which similarly retells Hamlet from the minor characters' point of view. For those who were not interested in these analyses, however, Puffs provided an enjoyable night of risqué jokes and laughter.
Puffs included a smaller cast than last year's Xanadu, but those who were involved noted how tight knit the cast was. For freshman Jane Bennett, her favorite part of working on the play was the people. Although the cast was comprised of "totally different and unique individuals," Bennett said, everyone who devoted so much time to the production "were all the same in Puffs."
Watching everyone be entirely themselves on stage, audience members felt the absolute joy of each actor's hard work, which paid off in the form of one incredible play.
About the Writer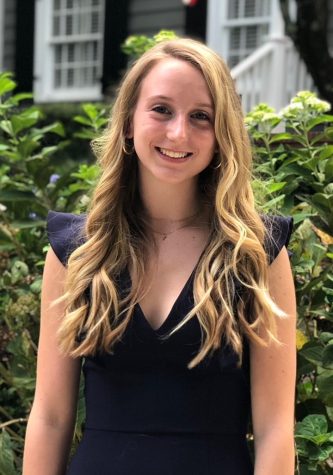 Claire Garvin, Staff Writer
Claire Garvin is a sophomore staff writer, and this is her first year as a member of the Blue and Gold. When she is not writing, she is involved in Cross Country, Academic Team, and French Club. Outside of school, she enjoys spending time with her friends and family, volunteering, drawing, and traveling. She is so excited for you to read the Blue and Gold! Go War Eagles!