2020's Best Movies and TV Series
A Year of Netflix Favorites and Disney+ Hits
2020 was a strange and difficult year, but there were also stunning things to look back on. One of the most commonly appreciated aspects of this year were the amazing films and TV series released. Although only 329 movies were released in 2020, highly contrasting the 792 released in 2019, Marist students enjoyed a variety of new shows and movies from the comfort of their own homes.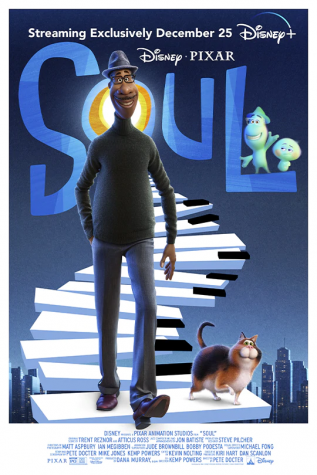 A common favorite among students, including sophomores Catherine Harron '23 and Emma Schwind '23, is "Soul." This Pixar movie was released exclusively on Disney+, and it creatively explains life's burning questions, such as what determines our unique personalities. "It was cool to see how personalities are made," said Catherine Hightower '23. This movie dives deep into what the human soul is made of, or at least Pixar's take on this subject. The film's title "Soul" also plays off the main character's favorite type of music, which he plays throughout the movie.
Unsurprisingly, most students' favorite movies were also released on streaming services, such as HBO Max and Netflix. As many theatres were closed, most of the movie industry was forced to switch to where they could release their movies to platforms where families could stay home and watch. For example, my personal favorite was "Emma," which is based on Jane Austen's 1915 novel of the same name, and released on HBO Max. I enjoyed seeing how life and culture in England was different, particularly in dating and matchmaking. Other students enjoyed "The Call of the Wild," released on Disney+. This movie brought Jack London's famous novel about Alaska to the big screen, so I would definitely recommend this film if you prefer action and adventure, not to mention the cute dog!
Many students also enjoyed television shows from common streaming services, such as Netflix and Disney+. For instance, "Schitt's Creek," which joined Netflix in Oct. 2020, was widely viewed. Although not originally created in 2020, the series gained great popularity last year when it arrived on Netflix. Students also enjoyed teen favorite "Outer Banks," which debuted in April of 2020. This action-adventure show follows several teenagers on their quest to find a hidden treasure in North Carolina's Outer Banks.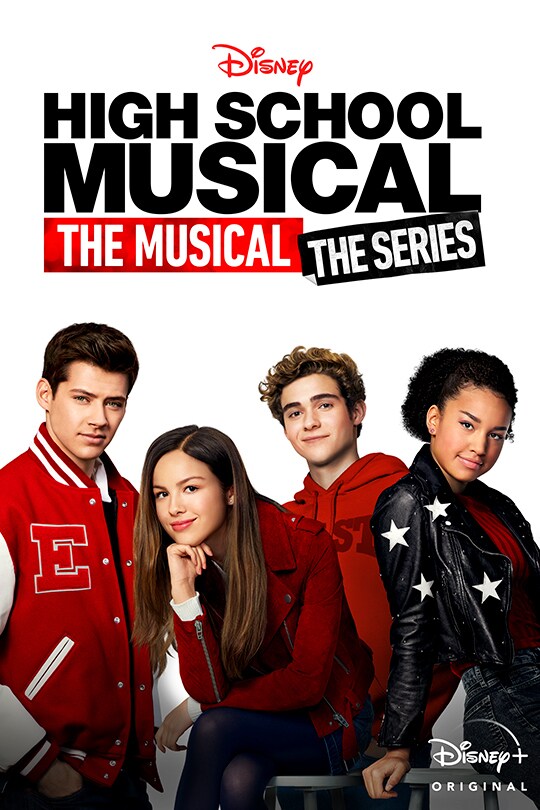 Finally, many War Eagles loved the Disney+ original series "High School Musical: The Musical: The Series." With strong ties back to the iconic Disney Channel Original Movie, it quickly became a new hit. Not only did it engage with the younger crowd of Disney, but it drew many more teens that grew up with the original "High School Musical" trilogy. Before quarantine, students of all grades enjoyed "The Bachelor", which premiered its 24th season in the beginning of 2020. And recently, the latest season of "The Bachelorette" premiered, starring Bennett Jordan, Marist class of 2002!
While many fantastic films and TV shows were released in 2020, COVID-19 halted the creation and release of several productions. Therefore, many students watched older movies and television series for the first time last year. Marist students across many grade levels, including Hightower and Caroline York '21, enjoyed "Selling Sunset." This Netflix original series, released in 2019, highlights the glamorous lives of LA real estate brokers and their buyers. Star of the show Chrishell Stause went on to compete in the popular television competition "Dancing with the Stars" during 2020. While not released last year, "Anne with an E" also grew in popularity. As Maggie York '23 explains, the melodramatic show is great because it "gives a glimpse into the past," and she especially enjoyed "watching Anne evolve."  
Looking forward, the film industry may change if movie theaters remain closed, but Marist students will continue to adapt. While 2020 was a challenging year, these great films and TV shows united our War Eagle family in exceptional ways!