Community Can't Be Spelled without 'U' and 'I'
Even a pandemic can't stop Marist's popular retreat program.
One of the many things that makes Marist so special is the retreat program. Every grade level in the school has an opportunity to take part in these experiences, with single-day retreats for foundations students and high school retreats stretching over a full weekend. The retreats are all led by students who loved their retreat experience and desired to return the next year to guide the students from the grade level below. As with most things, COVID-19 changed the way Marist runs retreats this year. Nonetheless, the retreat leaders and moderators met to figure out how to keep these unique traditions alive while also ensuring students' health and safety.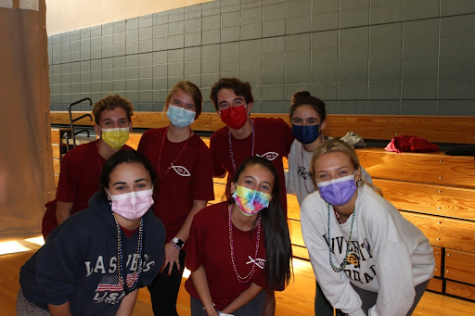 Emmaus was the first retreat offered at Marist and has been around since the 1970s. It is a tradition that has since grown so large that Marist changed event locations in order to house all of the retreatants who desired to participate. When this year's Emmaus Board met, they worked hard to deliver a similar retreat experience while also complying with COVID-19 safety precautions. The leaders met on Wednesday nights to discuss the retreat's timing and plan safe group activities. While this retreat was unprecedented, the response was overwhelmingly positive. Marist students loved maintaining the cohesive retreat space, facilitating a place for acquaintances to deepen their connections. 
One thing that has remained consistent throughout all of my conversations with Marist School alumni is that they mention how special the Emmaus experience was and how vital the retreat was for their personal growth. While many COVID-19 restrictions have changed the traditional way of doing things, the Marist community remains strongly tied together through its steadfast, flexible retreat program. 
About the Writer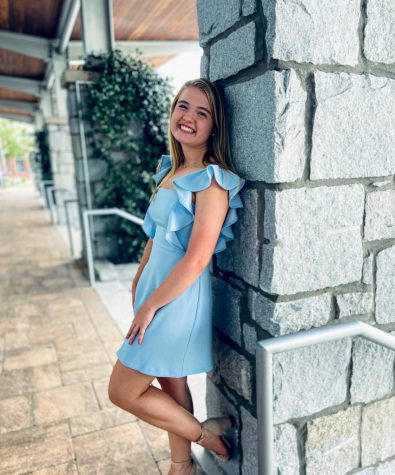 Kathryn Taylor, Sports Editor
Kathryn Taylor is a senior and has been a staff writer since freshman year. At Marist, Kathryn swims, is a student ambassador, and is a member of the Emmaus Board. Her favorite thing to do in her spare time is bullet journal and listen to country music. You might recognize her on campus with a big smile on her face! She thanks you for taking your time to read the articles on the Blue and Gold website! Go War Eagles!!