Five Must-Listen-To Albums
If you are anything like me, you often forget to listen to an artist's new album until months later. There are a few exceptions that I will listen to as soon as it comes out, but oftentimes, I am late to the game. With that being said, I have looked into some of the biggest artists' new or less recognized albums and I'm here to tell you what you really need to seek out. .
1. folklore by Taylor Swift
If you have not listened to folklore, what have you been doing for the last two months? It is a frontrunner for Album of the Year at the 2020 Grammy Awards and is a career-defining moment for Taylor Swift, who made this album completely during quarantine! Swift tells stories through the album, hence the name. There is a teenage love triangle seen in "betty," "august," and "cardigan" and the story of Swift's home in "the last great american dynasty." She creates an entire new world in the album, complete with characters and intertwining storylines. The best way to listen, as with most albums, is top to bottom, all the way through in one sitting. I would recommend having the lyrics pulled up while listening so you can notice the relationships between songs.
2. Circles by Mac Miller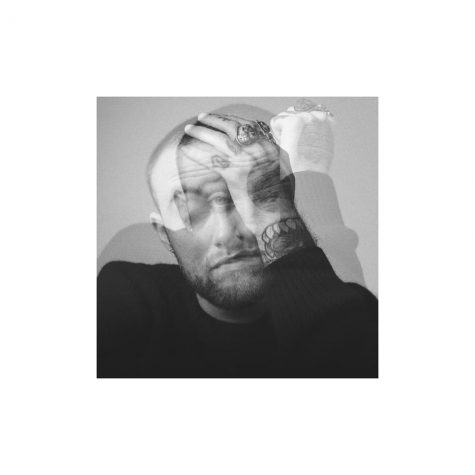 I would hope all of you have taken the chance to listen to Swimming, Miller's last album before his death, so we are going to talk about its posthumous companion album, Circles. The album discusses coming out of a stage of heartbreak, similar to Swimming. The pair are meant to be concept albums: swimming in circles. My personal favorites from the album are "Blue World," "Good News," and "Complicated." Listen to Swimming first, then Circles, top to bottom, and enjoy. It will be unlike any other rap album you may have heard before. I am not typically a rap fan, but Miller is easily one of my favorite artists.
3. Back to Black by Amy Winehouse
Amy Winehouse is another one of my personal favorites. I am sure you have heard the title track, "Back to Black," and possibly one of her later songs, "Valerie." Back to Black is akin to a modern jazz album mixed with 2000s pop. Winehouse's songs are brutally honest and focus on her one-of-a-kind vocals. She is one of the most famous artists of the mid-2000s, but I think she does not get nearly enough recognition for her work on today's world.
4. Stranger in the Alps by Phoebe Bridgers
A southern California native, Bridgers is a future giant in the indie/indie folk scene. Her debut album, Stranger in the Alps, received praise from major artists like John Mayer for Bridgers' lyricism at a time when nearly no one knew her name. The album discusses love, heartbreak, outgrowing a hometown, and more. It has a completely unique sound, and I have found that everyone I recommend the album to finds a different song that forms a connection within them. I would also highly recommend Bridgers' sophomore album, Punisher, which was released this past June.
5. Hozier (Expanded Edition) by Hozier
This lovely album is another that I completely overlooked until a few months ago. Hozier is a folk-rock artist with Gaelic inspirations, so it is safe to say that his music is unique. His self-titled album has a wide range of moods between songs. For example, "Jackie and Wilson," one of my all-time favorite songs, is perfect for driving around with friends, while "Cherry Wine" is a more relaxed, slow song. There is not a single song I'd skip on the album; it is one of the rare works that is easily translated to different stages in life, and I truly never see myself getting tired of it. If you have not yet given Hozier a listen, get right to it!