End of the Year Music
A look into the tunes that are closing out our decade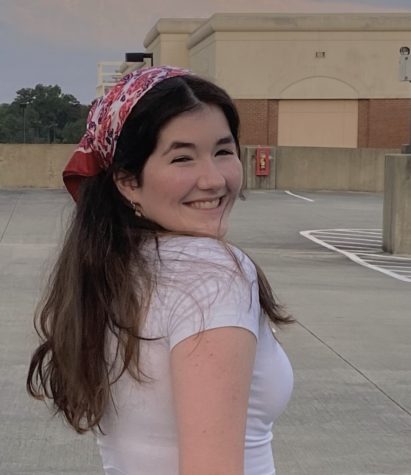 More stories from Madden Callahan
As 2019 is coming to a fast close, I'm sure we are all in need of some new music. (I mean, when could someone not use new music?) But, either way, I'm here to tell you about all of the recently released music and more that is soon to come. 
First, my new favorite album has to be "Pony" by Rex Orange County. It has a perfect mellow, relaxed vibe, while still being super fun to listen to. I've found myself blasting this album in the car for days at a time as I just can't stop playing it. My favorite songs off the album are "10/10," "Pluto Projector," and "Never Be the Same."
Another album I've had on repeat the last few weeks is "Nothing Happens" by Wallows. Wallows have easily become one of my favorite bands with this album, and if they become one of yours, they're performing in Atlanta at The Tabernacle on Feb. 15). "Nothing Happens" has a ton of upbeat, alt-rock songs that are perfect for playing in the car or just having a dance party in your room. My favorites off the album are "Are You Bored Yet?" and "Remember When."
Do you remember Ross Lynch? Yes, that one from Austin and Ally. Well, his duo The Driver Era is another one of my favorites and their debut album, "X," is really great. It's definitely alt-rock, and I think it might take the cake for my favorite album of the year. 
Now, for upcoming music, we have a lot to talk about. First is the news that rocked my world: Harry Styles is releasing his second album, "Fine Line," on Dec. 13, so if any of you see me that day, just get ready to hear about it. His first single off the album, "Lights Up" is the perfect dance anthem for the end of the year and the visuals alone in the music video were enough to sell me on the song. Secondly, Frank Ocean is finally releasing music again. In the past month, he's released two singles, a spoken word piece "DHL" and another more R&B song entitled "In My Room," but it's not like "Chanel" which makes you cry in your room at 3  a.m. (Don't lie, we've all been there.) 
To finish up, let's talk end of 2019/early 2020 concerts. In the past month, I've found about four concerts my life would be incomplete without: The Driver Era, Wallows, Rex Orange County, Ariana Grande, and many more. My biggest recommendation for finding good concerts is to try and ditch the big-ticket artists. Those tickets are generally super expensive for sub-par seats, so unless you really love the big artist, try going to shows for smaller artists at general admission venues! Those smaller shows can be so much more fun and just a great environment to be in, no matter if you know the song or not. My best example and personal experience of this was the Dominic Fike set at Music Midtown. My friend and I were bored and just walking around, and we decided to go and get in the front of his set. The people around us were so nice and we just had the best time, even though we didn't know all of his songs, and we got to know a new artist.
Overall, the end of the year has some great music coming up. If you're in the mood to expand your playlist, give these songs a try. Finally, if you're on Spotify, you can always use the "Discover Weekly" playlist to find some new artists to check out.