A Sense of Calm Through the Chaos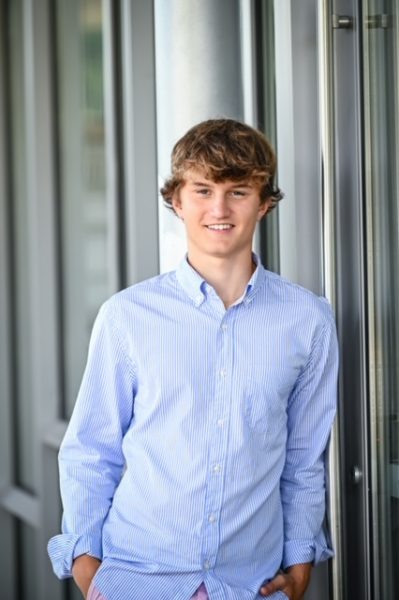 More stories from Beck Janki
Whether you're rushing to meet a service deadline, training to lead a retreat, or grabbing a mint from the desk of Minister Mary Ujda, Campus Ministry touches every part of our school's culture.
While the role of a campus minister might sound concrete, that couldn't be further from the truth. No two days are alike for members of the Office of Campus Ministry.
Besides the many retreats, the planning for spiritual gatherings, and the sorting through hundreds of service emails, there is a larger, more important job responsibility you won't find listed on any brochure.
Director of Campus Ministry Brian Freel believes the most important role of a campus minister is to cater to the students' needs, to create an "unguarded" space. Freel understands he and his team have an obligation to make their work space welcome to all, no matter the time or circumstance.
One might understand the principal objective of a campus minister, and of the department as a whole, as maintaining a healthy refuge within the often-chaotic school environment.
Creating a hospitable space for the school community is the paramount objective of the department.
As for Minister Mary Ujda, for example, she has come to understand that God is in the noise and the chaos.
With Term 2 finals now behind us and Term 3 moving along rapidly, it can be easy to get caught just going through the motions. In what seems to be crucial times in our school lives, these motions in situations of deadlines and impending tests can be very chaotic.
As for Minister Nik Rodewald, he observes a student body experiencing the stress of a competitive school environment, so he makes it a point to leave everyone he encounters with a touch of positivity, which is another example of a campus minister meeting the needs of the students.
More keen to the job title, the Office of Campus Ministry leads six retreats, community service efforts, monthly Mass, and other activities the community sees as pivotal in forming the whole person through Christ.
Campus Ministry encourages all students, regardless of religious faith, to experience the activities led by the department as one common and unified group: Marist.
During the roller coaster of a school year, Campus Ministry leaves its impact on the culture, one marked by togetherness and a sense of belonging through Christ.
Whether all you need is someone to talk to, prayers, a mint, or a game of tabletop ping pong, Campus Ministry is the place for you.
About the Writer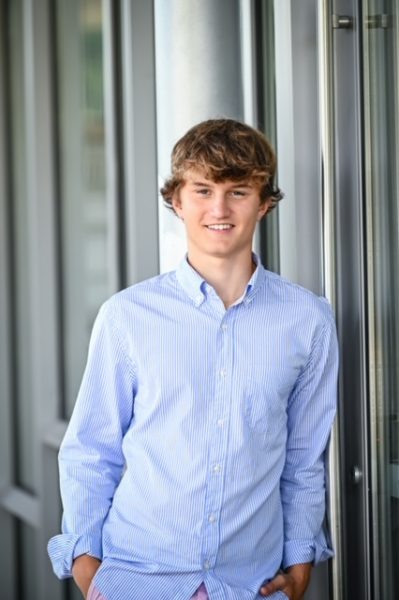 Beck Janki, Editor
Beck Janki joined the newspaper staff in his junior year due to his love for journalism and an interest in the space past high school. Beck is the kicker for the football team and a broadcaster for MBC in the winter and spring. Beck enjoys watching sports and is a passionate Ohio sports fan. Beck plans to choose a path in business after his senior year.