Marist Art Gallery: Campus's Secret Gem
Almost every Marist student is familiar with Gunn, the building at the edge of campus that houses all Fine Arts classes. One of the most gorgeous locations on-campus lies in this building, but it oftentimes goes unnoticed and overlooked. What is this mysterious gem, hidden in plain sight? The Marist Art Gallery, home to amazing original pieces hand-crafted by Marist students.
Students tend to pass the studio on their way to class, but few stop to peruse the beautiful pieces on display for everyone's enjoyment. Stunning paintings on different canvases and materials line the walls, dazzling sculptures from ceramics classes steal the spotlight, and even art pieces hanging from the ceiling decorate the industrial space.
If you have the opportunity to, stop by the art gallery and peruse the newest pieces. If not, take a look at the included photos until you have the chance to see the pieces in person. Finally, thank your peers who contribute to this gallery full of extraordinary work.
About the Contributor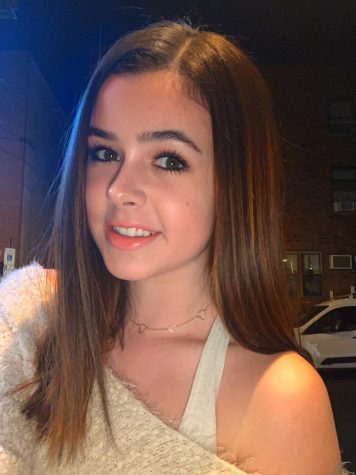 Olivia Kincade, Staff Writer
Olivia Kincade is a junior at Marist School and an entertainment writer for the Blue & Gold. At Marist, Olivia is also involved with Theater, Music Ministry, Marist Singers and Trio, Student Ambassador, Spanish Honor Society, and the Peer Leader Program. You can often find Olivia singing at almost every Marist event, from football games to masses. Olivia loves to write about the arts scene at Marist School and thanks you for reading!