A New Face Paves the Way for Marist Academics
An Interview with Mrs. Kim Premoli, Marist's new Academic Dean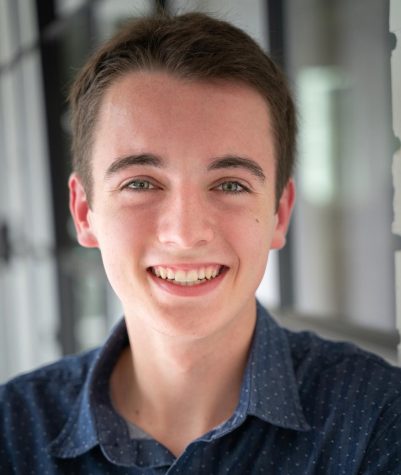 More stories from Christian Conte
When former Principal Joel Konzen became Auxiliary Bishop of the Archdiocese of Atlanta, it set off a series of changes to Marist School's administration. Kevin Mullally, then Academic Dean, assumed the role of principal. Tricia Glidewell, who had retired from the role three years prior, agreed to fill the position until the end of the 2017-2018 school year. For the past two years, Janet Claussen, former Theology Department Chair, served as the Interim Academic Dean while the school conducted a nationwide search for a candidate. And after two-and-a-half years, Marist found its newest Academic Dean, Kim Premoli, a mere two minutes from campus.
A native of Metro Atlanta, Premoli graduated from Brookwood High School before receiving a B.A. in English Literature after attending the University of Alabama and the University of Georgia for two years each. She has worked in Fulton County Schools since 2013 as an English teacher, department chair, and an administrator. Most recently, Premoli was the principal of Cambridge High School prior to beginning at Marist.
After a thoughtful and thorough review process, Premoli is grateful for the school's deliberate approach so that she could know if this role was right for her. "I knew that I needed to change my work-life balance," said Premoli, so when she accepted the position in mid-March, she "was relieved," especially since the pandemic had made life so uncertain at that time.
Despite her long career in education, "teaching did not appeal" to Premoli growing up. She first began in the hospitality and sales industry but later realized she wanted to "do more meaningful work" through education. Eventually, she ended up as an administrator, which she calls "the best of both worlds, " as it allows her to work closely with students and adults. Her favorite part of being an educator is working with students as they grow into adults.
In addition to working in administration, Premoli is the new Varsity Softball Head Coach, a sport she grew up playing and where she first developed leadership skills. To her, it is a joy to "watch student-athletes compete" and "shine in their interests" and passions. She is also looking forward to working more closely with students as a National Honor Society moderator with English Department Chair Gina Parnaby.
In her personal life, Premoli still looks up to her parents as her personal mentors and is grateful to have them nearby and always supporting softball games. Outside of softball, you may find Premoli eating at Pricci, for which her husband Piero Premoli is the Executive Chef. At Marist specifically, Premoli cites Dean of Faculty Molly Carlin and Assistant Dean of Students Mike Strickland as mentors since she arrived at Marist. Carlin remembers when she "first spoke with Mrs. Premoli [she knew] Marist would benefit from [her] experience as a building-level principal." Additionally, Premoli's experience as a former high school teacher "allows her to connect well with our faculty," Carlin says.
Premoli looks forward to "contributing to Marist's stellar reputation and to providing a great teaching and learning experience" for faculty and students alike. As Academic Dean, she also plans to support students' critical thinking and problem-solving skills necessary for success in life beyond Marist. In the past seven months, the pandemic has opened a door to new methods and strategies for teaching and learning, and Premoli hopes for further growth in creativity and innovation in the world of education.
During such an unprecedented time, the best piece of advice Premoli would give to students right now is to be "present in the moment." And only a few months into her new role here at Marist, what took Premoli by surprise the most was how "excited and grateful" students were to return to school. "Who knew kids liked school so much?" asked Premoli with a laugh.
We are proud to welcome the newest War Eagle, Mrs. Premoli, to the Marist Fam!
About the Writer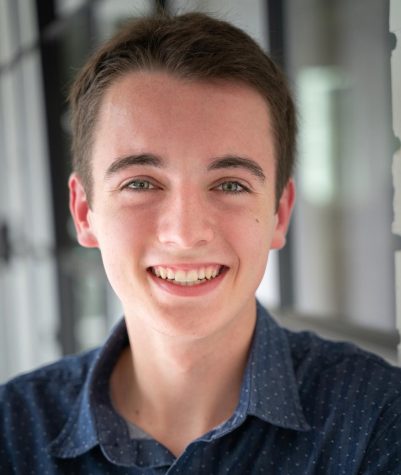 Christian Conte, Editor-In-Chief
Christian Conte is a senior at Marist School and the Editor-In-Chief for the Blue & Gold. At Marist, Christian is also involved with Theater, Student Council, Retreat Leader, Student Ambassador, is a National Honor Society Board Member, and more! His favorite beverage from the cafeteria is the Arden's Garden "Sunrise" smoothies, and Christian's favorite day of the week is #MotivationalMonday! He enjoys utilizing the platform of this newspaper to express his creativity and give a voice to everyone in the Marist Fam, and he has been a member of the Blue & Gold since 9th grade. Christian thanks you for taking the time to read Georgia's oldest high school newspaper!!