A Championship Curse
      We all know about it, talk about it, and dread it: the Atlanta sports curse. But are we all just pessimists? Or is it true- is there something stopping a sports team from Atlanta from winning a cha
mpionship?
      The Atlanta Falcons have never won a Super Bowl, though they have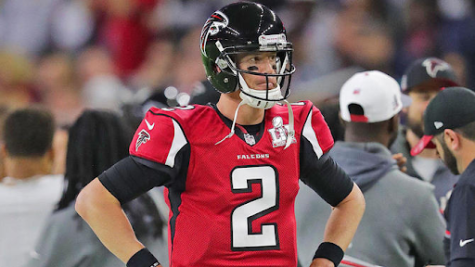 made it to the championship twice. They first
lost to the Denver Broncos in 1998 and more recently in 2017 to the New England Patriots. The Falcons infamous
ly choked a 28-3 lead, breaking a record for the biggest lead lost in a Super Bowl as well as parti
cipating in – and losing – the first ever Super Bowl to go into overtime. In 2012, between their first and second Super Bowl appearance, the Falcons blew a 17-0 lead in the National Football Conference Championship game against the San Francisco 49ers.
      Since moving to Atlanta in 1966, the Atlanta Braves have been to the 
World Series five times before 2021, winning only once. All five of these instances were from 1991 to 1999, during the stretch in which they won fourteen straight division titles from 1991 to 2005. Despite their impressive regular seasons, the Braves have had trouble in the playoffs, including being swept by the New York Yankees in the 1999 World Series and losing the National League Championship Series to the Dodgers in 2020 after being up 2-0 and 3-1 in the best-of-seven serie
s. A not-so-fun-fact: At the time of this 2020 NLCS series, other teams who held a 2-0 lead in a League Championship Series had a win-loss record of 28-3.
      The Atlanta Hawks currently hold the second-longest NBA Title drought, not having been to the NBA Finals since they moved from St. Louis, Missouri in 1968. The Atlanta Dream have been to the WNBA Finals three times, but were swept each time. Atlanta also previously had two National Hockey League teams,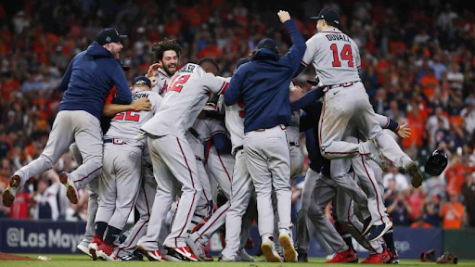 the Atlanta Flames and the Atlanta Thrashers. Neither team ever managed to win a playoff round.
      All of these statistics make Atlanta sports teams look bad, but we consistently have good teams and lots of spirit. The Atlanta United FC won the MLS Cup in their second season, possibly signaling an end to Atlanta's bad luck. And as we all know, the Atlanta Braves won the 2021 World Series against the Astros in Houston with a series record of 4-2, yet another sign that the curse may be coming to an end. Whatever the reason you may come up with for Atlanta's unfortunate losses, remember that all things–even our unlucky curse–must come to an end!