Hurricane Ida and What It Left Behind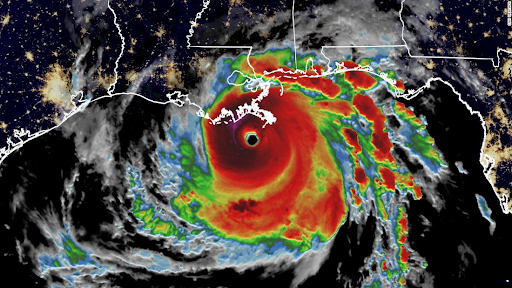 With the arrival of Hurricane Ida in the last days of August 2021, Louisiana saw one of its worst storms since Hurricane Katrina. Ida tore through the coast with top wind speeds of 150 miles per hour and left "more than 861,000 people in the state without power," according to The Wall Street Journal. By the time of its dissipation, it had crossed more than 1,500 miles, starting in Louisiana and working its way up the east coast.
Ida was a beast of a hurricane, causing up to around 95 billion dollars in damage. This price tag makes it one of the costliest storms in US history, destroying thousands of homes and displacing even more people. Those who lost everything were left wondering where to start picking up the pieces after yet another disastrous hurricane. How does a community bounce back from something like this time and time again? 
Well, every journey has to start somewhere. Across the country, local and federal sources of aid rolled in to restore what Ida had washed away. Per NBC News, FEMA and the SBA (Small Business Administration) helped with the financial portion of recovery, covering "grants to help pay for temporary housing, emergency home repairs, uninsured and underinsured personal property losses, and medical, dental and funeral expenses caused by the disaster, together with other serious disaster-related expenses." On the physical recuperation side, small businesses such as HernandoAg and Marshall Family Services offered their assistance removing debris, picking up trash, freeing trapped families, and much more. 
NBC reports that "storm laborers often work 12- to 17-hour days, through power and water outages and little or no access to showers or bathrooms," and dozens of small businesses respond when impacted areas need them. The damage is still very present; however, we can trust that helping hands will reach out to the affected families in their hours of greatest need.