"WandaVision": Love Across the Decades
"What is grief, if not love persevering?"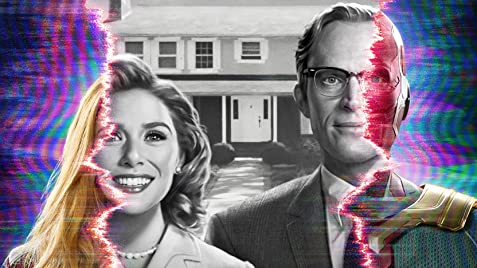 The Disney+ original series "WandaVision" has taken audiences places that neither Marvel Studios nor television in general has ever ventured before. The series follows the love story of Wanda Maximoff, a magical superheroine, and the Vision, a super-powered artificial intelligence, first sparked in 2015 with "Avengers: Age of Ultron" and evolved over the course of the events of "Captain America: Civil War" and "Avengers: Infinity War." The show chronicles the strange events in which these two Avengers undertake an idealistic suburban life together, while bizarre and sinister forces pose a threat to the life they have built. The series spans nine episodes, culminating in a finale that aired on March 5, 2021. As it unfolded, "WandaVision" captured the attention of the world, creating an avid fan base with high expectations. To find out how the show became so successful, let's take a look at the aspects that made it so popular. Let's enter the magical world of "WandaVision."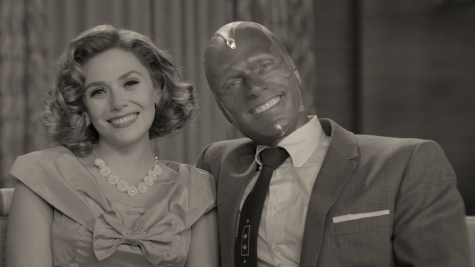 Perhaps the most fascinating part of "WandaVision" is the show's atmospheric and engrossing setting. The show takes place in the suburban town of Westview, New Jersey. However, what makes the setting unique is the time (or rather times) in which it takes place. The "WandaVision" writers crafted the ingenious, however, not entirely original, concept ("Agents of Shield," a previous Marvel TV Show, did a very similar approach to this earlier in 2020) of spanning the show across the decades, from the 1950s to the 2000s, functioning as "a love letter to the golden age of television," according to director Matt Shakman and writer Jac Schaeffer. Almost every episode takes place in a different era, adapting the styles and tropes of the sitcoms in that period. "WandaVision" takes inspiration from television classics like "I Love Lucy," "Bewitched," "Family Ties," and more, balancing the lighthearted feel of these sitcoms with the surrealism of "The Twilight Zone." What's most important, however, is that rather than just being limited to the setting, the show's sitcom-inspired approach plays an important part in the plot of "WandaVision."
The emotional core of the show, though, is rooted in the characters. The two standouts are Paul Bettany's portrayal of Vision and Elizabeth Olsen's portrayal of Wanda Maximoff. The two title characters anchor the show in the tragic and profound story of their romance. 
"What is grief, if not love persevering?"
The show explores the couple in ways they previously have never been examined: as a married couple, as parents, and as a superhero duo. Vision is used to push the plot beautifully, serving as the way in which the more mysterious aspects of the story come to light. Wanda is given a deep character study, examining her tragic backstory and the emotional fallout of the events of the previous films. Both characters are treated with care and nuance by the writers, giving them grounded and relatable character arcs that the audience can't help but invest in. 
Finally, the score of "WandaVision" is just as magical as the Scarlet Witch herself. Christophe Beck's eerie and epic music gives the show a unique aesthetic. Meanwhile, Kristen Anderson-Lopez and Robert Lopez, well-known for writing the "Frozen" soundtrack, were hired to write the theme songs to each episode. Taking inspiration from the various periods of television music in which the show takes place, the couple crafted a set of songs that left a stamp on each episode. The pair composed undeniable bops such as "A Newlywed Couple," "Making It Up As We Go Along," and the fan favorite, "Agatha All Along."
Through the use of multiple techniques and clever concepts, "WandaVision" has cemented itself in television history. The show has not only changed the future of the Marvel Cinematic Universe, but perhaps altered the course of television. Audiences can't wait to see what's next for Vision, the Scarlet Witch, and the MCU!