Pfizer Shots and College Apps: How to Apply to Colleges in a Post-Pandemic World
What College Admissions Looks Like in 2021
If you're a junior like me, you are probably looking at colleges and will soon start the application. For other grades, keep reading because the changes to the college application process that are outlined here may persist past this application cycle and may even become permanent.
As we move into normalcy, we must examine the effects of the past year, as certainly we are not finished dealing with them. For juniors, this means coming up with workarounds for any changes or new barriers during this application cycle. Before we can know how to overcome and take advantage of these changes, we should first outline what they are.
1. Limited In-Person Tours
College visits are a great way for a student to get a feel for the campus, and even if the student isn't seriously interested in that particular college, the tour can still help them learn what they like about a school. For instance, a rural college visit might convince a student they are most comfortable in a bustling metropolis. Some students visit colleges they previously hadn't cared about and realize it is their dream school. In response to COVID-19, most colleges shut down their in-person campus tours and not many have reopened them yet. One effect is that admissions teams will have to search other avenues to look for a student's demonstrated interest in their school.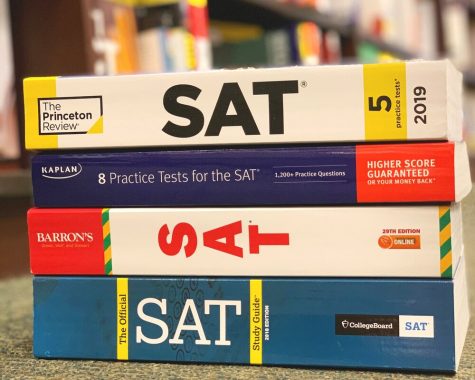 2. Schools Are Going Test-Optional More Than Ever
Even before March of 2020, there was a movement within college admissions departments going test-optional, which means SAT or ACT scores are not mandatory. For students who don't excel in standardized testing but do in other categories, this is good news. After the pandemic hit, many colleges went test-optional because students couldn't take these tests. As testing centers reopened, however, many of these colleges remained test-optional, and this trend may continue past the upcoming application cycle. The University of California system has already stated that they plan to go "test-blind" in the coming years, where they will not look at SAT or ACT even if you submit them with your application. This means that there will be a greater focus on extracurriculars and evidence of character outside of the numbers and data attached to a student.  
3. Fewer Students Did Summer Jobs and Camps
The pandemic shut many businesses and camps down and left some students without a job or summer program. These students will not be disadvantaged because most admissions offices are aware of the effects of the pandemic and the limited opportunities. What significant impact does this have? When extracurricular activities are absent on a student's application, the admissions officer will look in other places for indicators of the student's leadership skills and work ethic. It is still important that students have strong applications, but what makes it strong may look a little different this year.
Do's and Don'ts for the New Application Process
Do virtual tours! Colleges are looking for students who show demonstrated interest in their schools, even online. Most campuses are also offering self-guided tours where interested students can walk around the campus to get a feel for the environment of the school.

Do avoid writing an essay about staying inside this past year! Application officers lived through 2020 and experienced their fair share of crazy during the pandemic. The officers will already be sifting through many COVI-19 related essays, so you shouldn't add to the pile and risk blending in. Be unique!

Don't stress because you missed out on opportunities! Colleges are aware that this is uncharted territory in the application process, and students are missing typical extracurriculars and grades. Colleges are prepared to be understanding and flexible with the process. Just remember, there should be balance in your application, and if you are missing extracurriculars, then you should try to show your character in your essay. Now, go show admissions officers what you're made of! You got this!