Let's Make Macarons!
I have always loved to bake, but above that, I love to challenge myself. Since my first bite, I have always loved macarons. It was to my complete dismay when I later discovered they are extremely difficult to bake. This only drove my obsession with the small French pastry further, so I recently decided to give them a try. They were honestly more work than I expected, but I really have the taste and tedious steps down. Here is everything you need to know to make beautiful macarons and impress your friends along the way:
1. Weigh your ingredients! Macarons are incredibly temperamental and measuring in cups and tablespoons is not precise, so I use a scale to weigh mine in grams.
2. Be meticulous. Follow each step carefully and do your research before you make macarons. Know these tips and others to ensure a panic-free experience.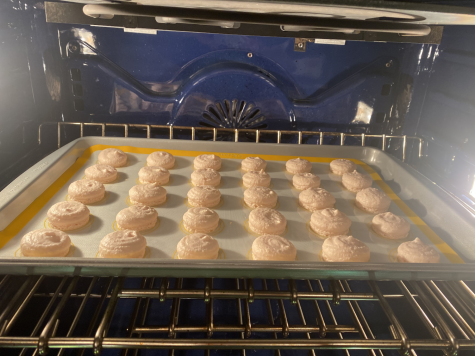 3. Make sure not to overmix or overbake. These can ruin the texture, color, or taste. Because everyone's oven is different, practice so that you can determine the right bake time for you.
4. Let your egg whites sit overnight. With these already difficult macarons, any small step like this that will help you is crucial.
5. Drop your pans on the counter a few times before baking to ensure that your macarons do not have air pockets and empty spaces within.
6. Allow them to sit and form a shell for half an hour so they have that pretty, thin outer layer.
7. Finally, have fun and take your time! Macarons are extremely fun to make especially if you try not to be worried about the small things. Find a recipe that interests you and soon you will be able to experiment with flavors too.