How to Cure Cabin Fever Without a Plane Ticket!
From hosting Music Midtown to the Peachtree Road Race annually, Piedmont Park is over 185 acres large.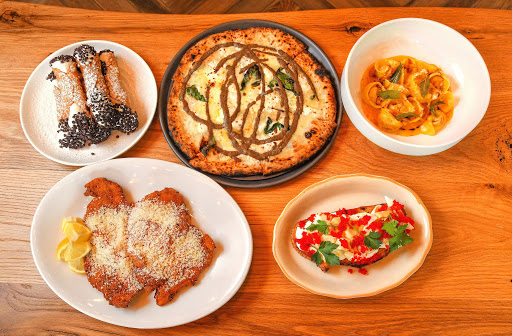 When the hum of boredom and the ghosts of routine pay you a visit, it's time to treat yourself to a mini stay-cation. From food to art, our hometown of Atlanta has lots to offer.  I have collected a few must-sees in Atlanta.
1. Take a Stroll!
Nothing turns my gray skies blue more than some Vitamin D and fresh air. Atlanta is home to so many trails filled with nature. Walking is an activity that is free, allows for a release of endorphins, and is a guaranteed boredom killer. Whenever I want to explore a different part of our beautiful city, I go to All Trails, an app that is a great tool to find new trails, ensure you won't get lost, and know lengths of walks. Open and active, Piedmont Park is one of Atlanta's gems for a breath of fresh air and a low-incline walk.
2. Get Artsy!
Located in the heart of Atlanta, The High Museum of Art is sure to offer an afternoon of intrigue and awe. With rotating exhibits, the museum stands as an exciting attraction that fits perfectly into the energy of our bustling city. Offering a headset to learn about each individual piece or a quiet and meditative space, the High is a spot in Atlanta that should not be overlooked. Feeling inspired after looking at all of the riveting pieces? Let your creative juices flow at All Fired Up. A do-it-yourself pottery and paint shop, All Fired Up gives Atlanta natives the opportunity to become artists themselves.
3. Grab a Bite!
Cannolis, homemade pasta, and meatballs – say less! A classic and favorite in my family, Grana serves the best italian food in the city. Adding a twist to a classic recipe while maintaining the elegance and familiar flavor is hard to do. But Grana has done it! When visiting Grana, you must try the Meatball Flight, an assortment of all the delicious meatballs, potato pizza that is topped with honey and goat cheese, or build your own cannoli. For a quick and delicious getaway, visit Grana!