The Best Films of the Worst Year
Andrew Washington '21 provides his insight and thoughts into the 10 best films of 2020.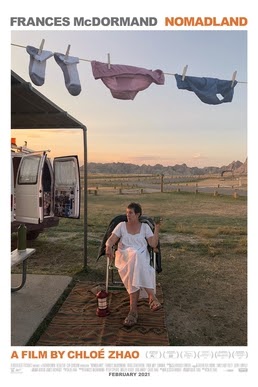 What a year, huh? A pandemic, Joe Exotic, murder hornets, a global movement for racial justice… and that was just the first half! We've been through a cruel and challenging year, and now that we are two months into 2021, let's take a look back at some bright spots of the year. These 10 films are what I consider to be the best films of 2020.
"Never Rarely Sometimes Always"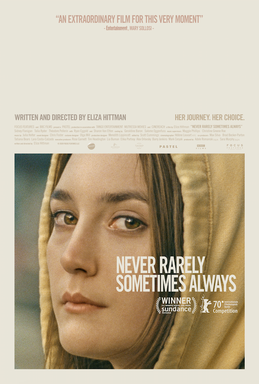 dir. Eliza Hittman | 101 minutes
A quiet film that packs a punch, "Never Rarely Sometimes Always" is an excellent film about a teenage girl in a time of great anguish. Newcomer Sidney Flanigan's performance is devastating. Though quiet, she plays Autumn perfectly; she wears the teenage angst, heightened by the situation, to a tee. What I love about this film is how sensitive it is towards its subject matter. 
"The Forty-Year-Old Version"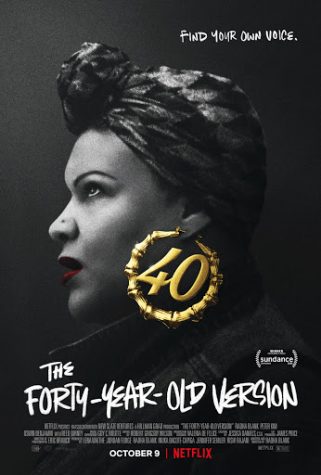 dir. Radha Blank | 124 minutes
Writer, director, producer, and star Radha Blank creates a very bright future for her career with this film. It is extremely well written and is very funny—I can't even deal with it. The jokes come so fast and they're so sharp. I was lucky enough to see this film when it premiered at Sundance last year, and let me tell you, seeing this with an audience is a totally different experience than watching it on Netflix. The film's black-and-white aesthetic seeks to view the new and contemporary through the lens of the old, a symbol for the film as a whole.
"One Night in Miami…"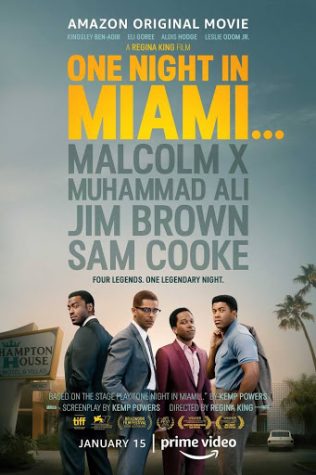 dir. Regina King | 114 minutes
First-time feature director Regina King has crafted an excellent meeting-of-the-minds film for the ages with "One Night in Miami." The film asks a multitude of important questions about celebrities' involvement in the Civil Rights movement and attempts to address these questions with depth and profundity. But the film's performances are easily its best part. Every single one of these four men – Leslie Odom, Jr. (Sam Cooke), Eli Goree (Muhammad Ali), Aldis Hodge (Jim Brown), and Kingsley Ben-Adir (Malcolm X) – do a stellar job and are among some of the best performances I've seen this year.
"Promising Young Woman"
dir. Emerald Fennell | 113 minutes
"Promising Young Woman" is a wild ride that kept me on the edge of my seat until its surprise ending. Thrilling, captivating, and original, this film is a clever and meticulous revenge thriller for our times. It's darkly comedic and tense, both of which I enjoy. Carey Mulligan's lead performance is something to behold, and she is rightfully in conversation for awards this year. Writer/director Emerald Fennell has crafted quite an audacious debut, and I am here for all of it. Also, I just have to point out that the music in this film is perfect. It really helps to further the juxtaposition of the film's bright tone and dark subject matter.
"Soul"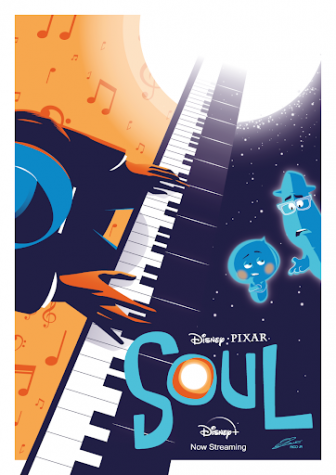 dir. Pete Docter & Kemp Powers | 100 minutes
Visually stunning, profound, and witty, "Soul" proves that Pixar is the best of the best by telling a deeply human and emotionally intelligent story. Beautifully animated, "Soul" is perhaps Pixar's most experimental feature in that it deals with the heaviest material: the meaning of life. The film tackles heavy spiritual issues with aplomb thanks to its excellent script. With the right amount of wit and grace, the film and its screenplay are able to weave through these complex ideas smoothly. "Soul" is also very culturally significant and accurate, which I appreciate. 
"The Father"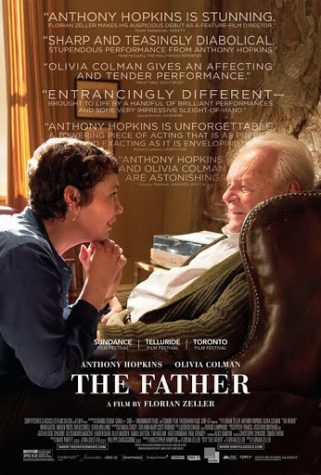 dir. Florian Zeller | 97 minutes
Whoo, this movie, told from the perspective of a man suffering from dementia, was an experience (which is unexpected for this type of film)! You really feel as if you are struggling with him. This film and its beautiful screenplay kept me guessing the entire time, and Anthony Hopkins is perfect. Moreover, "The Father" is a perfect example of how setting influences tone and mood. It's honestly kind of terrifying watching this film because you are faced with so much confusion and wonder about what is going on. This film was not on my radar at all, but when I saw it, I was floored!
"Da 5 Bloods"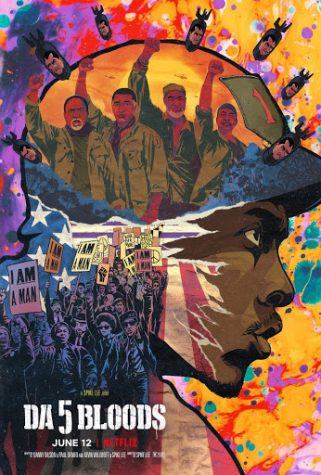 dir. Spike Lee | 154 minutes
Director Spike Lee has done it again with "Da 5 Bloods." It is powerful, emotional, and I think, one of his best films. With a brilliant performance from longtime Lee collaborator Delroy Lindo, gorgeous cinematography, and a lush, nostalgic score, Spike's new joint, "Da 5 Bloods," overcomes its occasional messiness by delivering a message that is as timely as it is powerful. As Da Man Spike Himself might say, "Dis New Joint Iz On Sum Fo' Real Stuff And Iz Among Da Best Dat Spike Has Tah Offa."
"Ma Rainey's Black Bottom"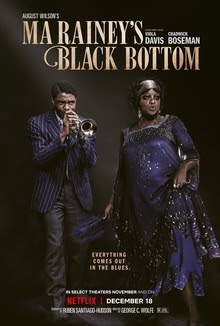 dir. George C. Wolfe | 94 minutes
"Ma Rainey's Black Bottom" is a perfect follow-up to "Fences" (2016, dir. Denzel Washington) in the Pittsburgh Cycle adaptations in that it evokes the same, if not stronger, emotions out of its multiple moments of brilliance. The filmmakers took their excellent source material and made an adaptation that achieves something very rare for play adaptations: it transcends the stage and becomes cinema. Viola Davis in her role as blues singer Ma Rainey is transformative and commanding, and Chadwick Boseman, in his final performance, gives it his all and more. He deserves an Oscar for this performance. This is his film. It is a soaring achievement that everyone involved should be proud to have on their resume.
"Minari"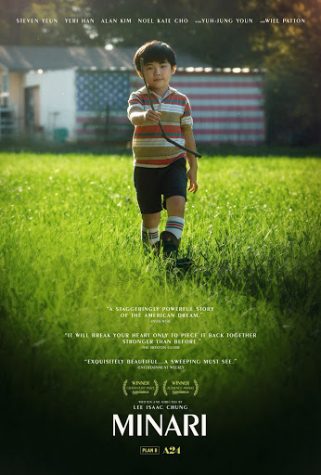 dir. Lee Isaac Chung | 115 minutes
This film is absolutely beautiful. It's one of the most American films I have ever seen. In this family drama, a family of Korean immigrants move to Oklahoma so the father can become a farmer. To see this family dynamic and the way everyone interacts with each other is beautiful, but to see David (Alan S. Kim) and his grandmother Soonja's (Yuh-jung Youn) relationship is so heartwarming and equally as heartbreaking. I love this film's representation of America. This is a hopeful film that shows the fulfillment of America's promises, which unfortunately is not the case for all.
"Nomadland"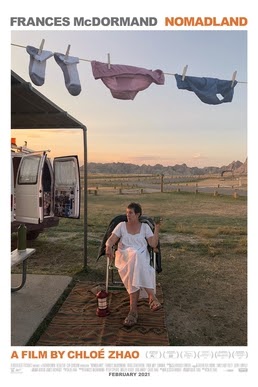 dir. Chloé Zhao | 108 minutes
Nomadland is a sprawling portrayal of the soul of America. It is a journey of self-discovery for Fern, played excellently by Frances McDormand, who, after the death of her husband, must search for a sort of new family in her times of grief and strife. Finding community in those you choose is part of the American dream. "Nomadland" is a stunning portrait of America and its people. Its docu-fiction hybrid, almost cinéma vérité, style allows for a window into a relatively unknown world. It is gentle, compassionate, and poetic, in a way. This film is rightfully at the top of many lists this year and is rightfully at the top of mine.
#11-20: 11) "Sound of Metal" 12) "Palm Springs" 13) "Tenet" 14) "The Invisible Man" 15) "The Trial of the Chicago 7" 16) "The Boys in the Band" 17) "Jingle Jangle: A Christmas Journey" 18) "I'm Thinking of Ending Things" 19) "News of the World" 20) "The Assistant"
Note: Though not a 2020 film, I would like to acknowledge "Judas and the Black Messiah" as a film that would have made this list had it been released one month earlier. I only feel it necessary to make this statement as many people classify it as a 2020 release because of the shifted awards season, and I do not.
For more reviews, you can check them out at onthereelwithandrew.com