The Scoop on Service
"Think about what the community needs, not what you need," Ujda said. Rather than focusing on hours, focus on those you serve.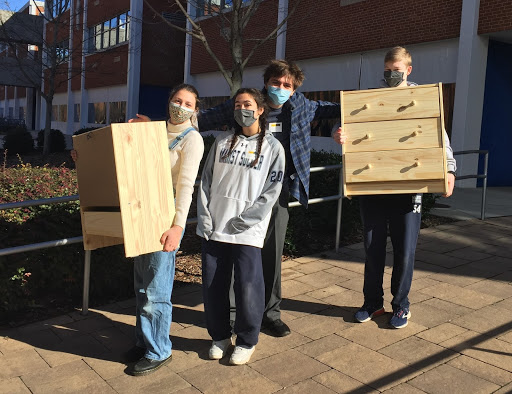 It's that time of year again. When the second term ends and the third begins, students begin to panic about the community service hours required to finish the year. With COVID-19 changing the rhythm of everyday life, it may feel daunting to complete these important hours. Campus Ministry, however, offers some tips to ease students' worries. 
Every grade level has a specific number of service hours per school year. In 7th grade has four hours, 8th grade has six, 9th grade has eight hours, 10th and 11th grade have 10 hours and seniors have 12 hours.
Mary Ujda, the new Coordinator of Student Community Service this year, had to adopt a new approach to service in an unprecedented year. Before COVID-19, most hours had to be in direct service, meaning students actively worked in the community, in-person. With the closure of many sites and a global transition online, Marist decided to allow students to fulfill their hours with direct or indirect service, which can be earned at home or even virtually.
Regardless of the pandemic, for Ujda, nothing has changed about the intentions of serving. Campus Ministry continues to "offer students opportunities to serve that fit the Marist mission," she said. COVID-19 has only changed the methods of serving, not the purpose.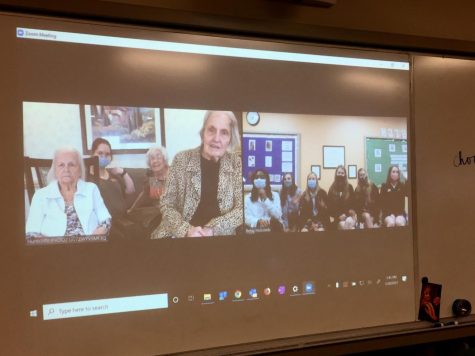 Whereas students typically fulfill most of their hours in one or two days with Habitat for Humanity builds, overnight stays at homeless shelters or days spent with residents at assisted living facilities, students now fulfill one or two hours at a time virtually or with short, in-person increments. New opportunities have arisen, including "virtual tutoring, Google Meet visits with residents in assisted living facilities, and assembling sandwiches for homeless shelters at home," Ujda said. 
The pandemic has had a devastating impact on homelessness, food insecurity, and unemployment. Ujda indicated that service from Marist students is needed more than ever during this time of crisis. 
If you're looking for ways to serve, check out the weekly email Udja sends on Tuesday afternoons with service updates and opportunities. These emails have replaced the service announcements posted in the Campus Ministry office to keep students up-to-date on ongoing service. 
At the beginning of every term, Ujda visits every theology class to inform students of the importance of service and getting ahead on hours. "Procrastination is not the way to approach service," said Ujda, "especially in a year with so many unknowns." So, the next time you're virtually visiting someone or assembling meals from home, do not simply think about the hours you are earning. Instead, "think about what the community needs, not what you need," Ujda said. Rather than focusing on hours, focus on those you serve.