The Experience of Trying a Sport for the 1st Time
Nicole Barrios '24 and her friends reflect on their season as first-time Varsity swimmers.
If you ever find yourself wondering whether or not to try a new school sport, I say do it. Trying a new sport is a fantastic way to make new friendships with students and develop close relationships with coaches and faculty members. Especially as a new student, trying a new sport could unlock a future full of friendships and memories. When starting up a sport for the first time, students could be worried about not meeting their own expectations. It can be difficult to overcome the mindset of having to be "good" at the sport. If you apply persistent effort and dedication to the new activity, you will improve over time and become confident. You don't have to be outstanding at your new sport to have a fun time, and people like friends, coaches, and your family impact your new experience. 
Oftentimes, athletes are exposed to many different types of athletic activities as young kids. Over time, all the sports become too time consuming, which limits the amount of sports athletes can play as they grow older. This leads to athletes dropping out of multiple sports just to focus on one or two. With the exposure and background from all the athletic events, nothing is stopping athletes from picking their old sports back up again at Marist, giving athletes something to dedicate themselves to after the school day ends.
My personal experience was as a freshman this year when my friends and I decided to join the Marist swim team for the first time. Although trying this new sport was intimidating at first, we realized how to make the best of the experience. The interview spotlights students who joined the swim team for the first time. 
Were you nervous at first? 
"Yes, I was nervous, but I knew my friends would support me throughout the season." – Ellie Swearingen '24
Who helped motivate you? 
"The coaches on the team helped motivate me and encourage me to swim. They showed they cared greatly about helping new swimmers to the team. Overall the swim community was really supportive and welcoming to the new swimmers." – Ellie Swearingen '24
What advice would you give to students willing to try a new sport? 
"Do not be afraid to try something different and just go for it" – Aggie Law '24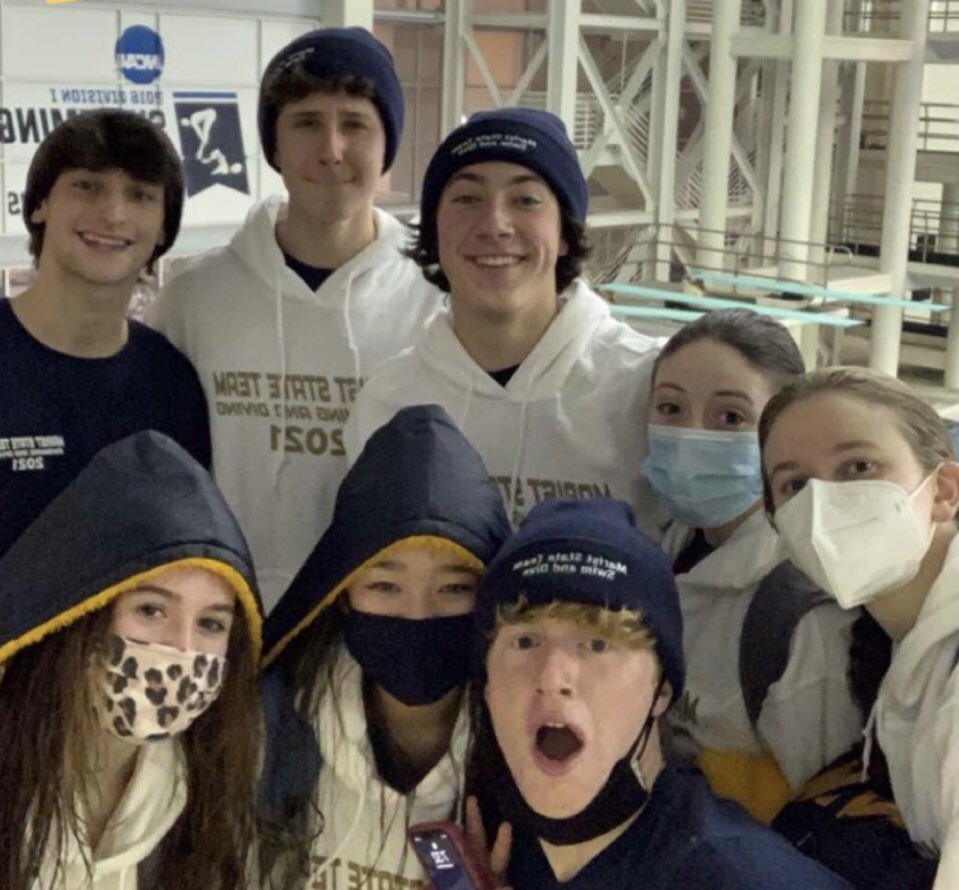 Would you recommend students to try a new sport?
Yes, I would recommend that other students try a new sport because they can create new fun experiences and realize they have athletic ability in a sport they didn't even know they were good at." – Anna Kate Ribic '24
To the athletes out there considering trying a new sport, do not be afraid to set goals for yourself and try something new. This sky is the limit, and you never know what amazing things could come out of trying a new sport. This could be the beginning to a great future ahead.