Bringing Live Music to your Living Room
I'm sure we've all missed the days of being able to go to concerts with our friends, whether they be huge artists at State Farm Arena or your favorite smaller band at the Tabernacle. I know I've found myself looking at pictures and videos from my last concerts before quarantine, and the second it's safe to go back to live music, you'll find me at just about any concert I can get tickets for.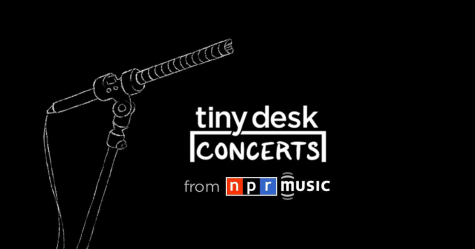 While it's pretty much impossible to truly recreate the experience of live music in your home, the one way I've been able to feel a little closer to live music is through NPR Tiny Desk concerts. If you haven't watched one before, it is typically a 15-30 minute set from an artist. The reason I love them so much is because you will get a small insight into what a song is about, and you get to see the artist interact with the small crowd in the office. It's a simple yet a great way to connect with some of your favorite artists by seeing them in such an intimate, comfortable setting. 
With all of that being said, here are some of my personal favorite Tiny Desk concerts to hold you over while we all patiently (or not-so patiently) wait for the return of live music.
Leon Bridges (https://www.youtube.com/watch?v=C_oACPWGvM4)
If you're a fan of R&B, jazz, or any sort of music that just feels like a warm blanket, I cannot recommend Leon Bridges enough. You can so clearly hear the emotion he's pouring into each and every line of his songs; it's truly incomparable. In this performance, he plays "Coming Home," "Smooth Sailing," "Twistin' and Groovin," and, my personal favorite, "River." If you're ever in need of music that feels like coming home, listen to Leon Bridges.
Mac Miller (https://www.youtube.com/watch?v=QrR_gm6RqCo)
Mac Miller was one of those artists who truly knew no bounds. Each of his projects shows a different aspect of his personality. This concert focuses on my favorite project of his, Swimming. I have always, and will always, hold the belief that every single person has a Mac Miller song that speaks to them personally. I can't recommend his music any more highly because it is so heartfelt and unique. He plays "Small Worlds," "What's the Use? (Feat. Thundercat)," and "2009."
Maggie Rogers (https://www.youtube.com/watch?v=SqPtIkxSxI0)
Maggie Rogers is another one of my favorite artists. Her music is so uniquely hers, and I haven't found another artist who creates quite like her. Her music follows her travels and life experiences, and again, contains her entire heart and soul. She sings with such emotion in this concert, despite being so soft-spoken when not performing. It's the kind of music that can make you want to get up and dance around your room, yet also the kind that so genuinely speaks to your soul and makes you feel seen. She performs "On + Off," "Dog Years," and "Alaska."
boygenius (https://www.youtube.com/watch?v=OS48Lp34Zi)
Boygenius is a supergroup made up of Phoebe Bridgers (who has some amazing solo Tiny Desk concerts of her own, if you're interested), Julien Baker, and Lucy Dacus. The trio are without a doubt some of the best, most honest songwriters currently in the industry. All three of them put their heart and soul into their music, making it relatable to just about anyone. Their self titled EP is the only music they currently have out, but each woman has a stunning solo discography. I recommend all three of them to anyone who will listen. They play "Souvenir," "Me & My Dog," and "Ketchum, ID." You also get to hear Bridgers tell one of my favorite jokes of all time, "Where does the King of England keep his Armies?" You'll just have to watch the concert to find out the answer…
Taylor Swift (https://www.youtube.com/watch?v=FvVnP8G6ITs)
Now, I'm sure we all know who Taylor Swift is, especially with her two most recent albums, "folklore" and "evermore." She completely strips her songs for this performance and plays all on her own with just an acoustic guitar and a piano. She has been such a massive inspiration to me, along with countless others, so I highly recommend getting into her music and looking at the emotion and heart behind each and every one of her lyrics. In this performance, she plays  "The Man," "Lover," "Death by a Thousand Cuts," and "All Too Well."
About the Writer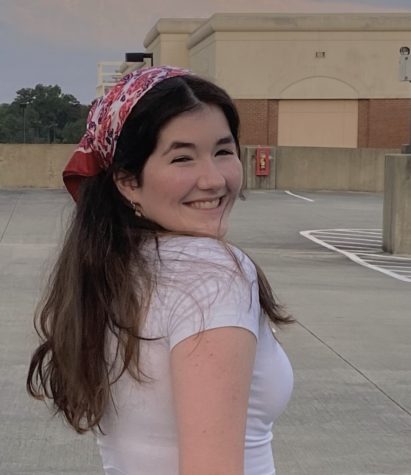 Madden Callahan, Senior Managing Editor
Madden Callahan is a senior at Marist School and is the Senior Managing Editor. Along with Blue and Gold, she manages the Varsity Girls Soccer team and is a Girl Scout. She has an affinity for iced vanilla lattes from Dunkin' Donuts and Harry Styles, you can almost always find her doing something related to one or the other. She loves The Bell Jar by Sylvia Plath and In Watermelon Sugar by Richard Brautigan. She is excited to continue on with her 4th year on Blue and Gold and encourages you all to go out and spread kindness!