One Pop Princess, Two New Albums
A Review of Taylor Swift's Two New Albums in 2020, folklore and evermore.
Because of COVID-19, most of the world was unable to work or live as they normally would. However, singer and songwriter Taylor Swift took the time spent at home to produce two incredible surprise albums. Her "Swifities" were shocked by the release of these new albums in 2020, "folklore" and a sister record "evermore," both fully written, recorded, and produced during the COVID-19 pandemic. As well as releasing those two albums, she received numerous awards for them and even debuted a special on Disney+ titled "Folklore: The Long Pond Studio Sessions," which showed Swift's process of recording and writing "folklore" during the nationwide lockdown that took place this past spring.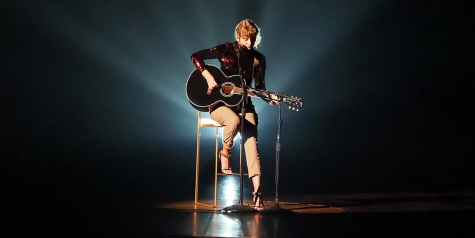 Taylor Swift grew up with musical theater training and roots in country music. With the help of her guitar teacher, she began writing songs at the young age of 12. She released her first studio album, "Taylor Swift,", when she was 16, in 2006. Over the next 13 years that followed, she released six more albums including "Fearless," "Speak Now," "Red," "1989," "Reputation," and "Lover." Combined, these albums produced iconic songs such as "Shake It Off," "Mean," "Love Story, " "I Knew You Were Trouble," "Look What You Made Me Do," "Me!," and other hits.
Taylor Swift released "folklore" on July 29, 2020. In its first week, it reached about 290 million streams across all of the album's songs. An NPR review of "folklore" tells Swifities "we each have our own folklore. This [album] is her folklore." It explains personal narratives from Swift's life in song form to show a more personal side to her fans. "Evermore," which was released on Dec. 12, also had about 290 million streams across all its songs in the first week alone. These albums are two of the biggest releases for female non-rap albums in history. A Rolling Stones review of the "evermore" album states, "the songs of "evermore" are a welcomed step in a more mature direction, the result of months and months of her getting lost in the woods and questioning her way forward." Both albums take a step away from the pop side of her music and transition to a more sophisticated side in which she deals with personal narratives and mature issues as she continues to grow up alongside her music. In the sister albums, she writes about themes such as proposals, lost feelings, her grandma, and a love story between a Hollywood actress and her high school flame.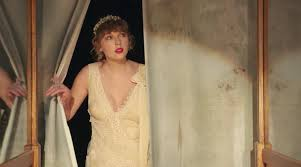 In a survey, I asked some of my peers to tell me their favorite Taylor Swift album. The one that came out on top was "Fearless," with the albums "Speak Now" and "Folklore" coming close in second place. Catherine Hightower '23 identifies "Fearless" as her favorite. "I love all of the songs in it because they all have different emotions and are really catchy to sing along to," she said. For Gigi Glennon '23, her favorite song from "evermore" is "no body, no crime." "It's a different vibe than her other songs," said Glennon. "It's less love sick and more cold."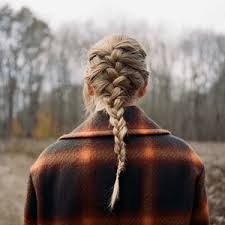 Personally, I love these two albums because they explores an entirely new side of Swift's songwriting and singing. She builds beautiful stories across songs in both albums, such as a story of a love triangle depicted in the songs "betty," "august," and "cardigan" in "folklore." My favorite song in "evermore" is the song "champagne problems" because the lyrics tell the story of a woman that rejected her ex's proposal and the remorse she feels. The lyrics in the modified chorus, "your mom's ring in your pocket, my picture in your wallet, your heart was glass I dropped it," break my heart every time I listen to this song. 
Overall, both of these albums depict Swift's incredible ability to write lyrics and tell stories. As well as showcasing her stunning vocals, they help us see a newer more mature style of her music. "Folklore" and "evermore" are beautiful pieces of her art. I would highly recommend that you listen to the albums, as they tell intriguing stories with beautiful melodies to accompany the strong lyrics.