Death to 2020: A Comedy from a Tragedy
Netflix's Satirical Look Back on a Grim Year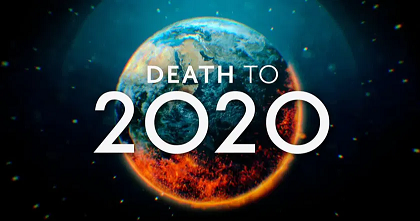 With all the frustrations and horrors of 2020 in the rearview mirror, Netflix has released a mockumentary recounting all the wild events of last year. Made by the creators of "Black Mirror," a thriller Netflix series, "Death to 2020" uses deadpan comedy to put a bright side on all the unimaginable craziness of arguably the worst year in modern history. With a runtime of 70 minutes, the special follows a series of scripted interviews about 2020 with celebrities portraying doctors, average citizens, historians, tech moguls, and even Queen Elizabeth II. Stars such as Samuel L. Jackson, Hugh Grant, Lisa Kudrow, and Kumail Nanjiani all help make this a memorable look back on a year that will definitely be one for the history books.
When it began, I didn't quite know what to expect, but as it got underway, I found myself enjoying it more and more. Since coronavirus impacted almost every aspect of life last year, I thought that would be the main focus, but it covered a surprising amount of history from the Australian bushfire in January up to the distribution of the coronavirus vaccine in December. In the second half of the special, it focused more on America instead of other parts of the world as the 2020 election dominated the news. 
Because the focus of the jokes shifted every few minutes, they became very unique in the sense that there was little repetition between them. While there were some repeated jokes scattered throughout, many of them surprised me and kept me laughing after the special ended. I think the writers, Charlie Brooker and Annabel Jones, crafted an exceptional script by using satire to lighten up the darker moments of the year.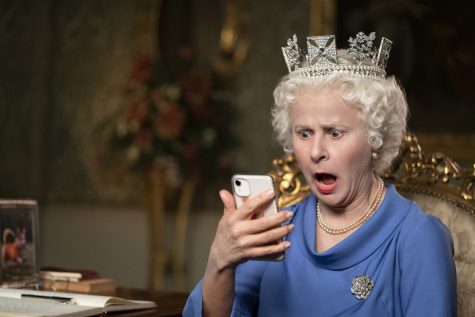 Because a majority of the star-studded cast remains stationary and seated for most of their performances, there is not too much room for them to display their physical comedic talents. Then again, it is intended to be a deadpan comedy, which is a form of comedy that uses a lack of emotion as a form of delivery to contribute to the absurdity of certain jokes. The jokes themselves are definitely more memorable than the performances of the cast. Deadpan comedies like "The Office" usually highlight comedians' skills and talent, but "Death to 2020" left me hoping for some better performances from such a skilled cast of award winners and other actors. 
All in all, "Death to 2020" provides a satirical look back on a grim year with a clever script and mediocre performances. The script shines with unique jokes about coronavirus, the election, and other 2020 events. The performers' delivery of jokes is on point, but their overall performances are ultimately forgettable. I would recommend "Death to 2020" since it ultimately achieves its purpose of putting a memorable, comedic spin on a bleak and terrible year.