The Newest Fashion Trend: Masks
Mask Up, Marist! (But Make It Fashionable!!)
Face masks have become a daily requirement in our society, causing them to become an odd sort of fashion trend. The purpose of a mask is to keep yourself and others safe while slowing the spread of the virus. But who said that masks couldn't make a fashion statement at the same time?
Unlike now where you can find them on every corner aisle, quality masks were a rare find early in the pandemic. Due to the shortage, people began to make and sew homemade masks. These masks are perfect for expressing yourself because they can look however you want, from solid colors to crazy patterns! The best part about them is that you can make them yourself, tailored to your preferences and size. You could also find a plethora of homemade masks on Etsy.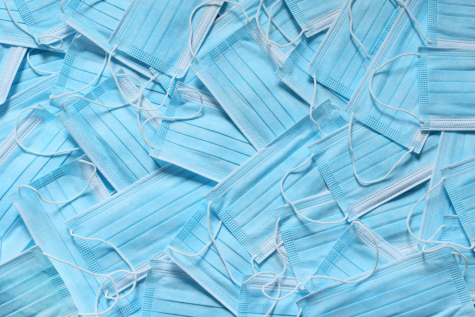 The medical mask – you can't go wrong with this one. Being used by doctors for centuries, the medical mask is scientifically the most safe and protective. An adjustable nose piece is found on every one of these, which is nice for those who wear glasses. A disadvantage of this mask is that they are single use, compared to reusable masks that can be washed after each use. Even though all that matters is that you are wearing a mask, there are more sustainable options available. Medical masks can be spotted in most stores these days in a variety of colors.
Once most everybody began wearing masks and most public places started requiring them, companies hopped on the trend, too, making their own line of mask designs. These brand masks come in many colors, sizes, and types. Some of these brands include Lululemon, Athleta, Target, and even Ulta Beauty. These masks are protective enough on their own, but often have an extra pocket in them for a protective filter. Some, like Lululemon and Athleta, sell masks that are specifically designed for sports and activewear. These can be found online and in stores.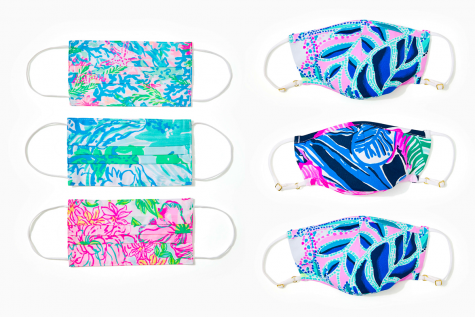 Lastly, designer masks. Big designers like Kate Spade and Lilly Pulitzer have even launched a new line of face masks. Though these tend to be on the more expensive side, they have a distinct look to them that you can not find anywhere else, special for any occasion.
Amidst the Covid-19 pandemic, masks are a new addition to our daily lives. Many people match masks with their outfits and jewelry, too. Face masks don't have to be an annoyance if you choose to have fun with them and try out new designs, colors, and brands!