A Whole New World
Quarantine was definitely longer than expected, but it also allowed us to find new hobbies we love. Newfound periods of free time helped us to cultivate these interests, whether that be binging even more Netflix, practicing a new sport, or (drumroll, please) entering worlds written on pages: reading, of course!
I always loved to read as a kid, but over the years, schoolwork and required reading kept me busy. Even though I couldn't spend much time reading for fun anymore, I still tried to pick up a book that caught my attention every now and then, though it was hard to truly dedicate myself to the mini-worlds I used to enjoy. However, the quarantine spring and three months of summer rekindled my love for books, so I read for days without end again as my "to be read" list piled up.
Now, before you wrinkle your face while reminiscing the stereotype of long, dreaded school-required books that seem to drag on forever, think about how it would feel to have TV playing in your head. Pretty cool, right? If that is something that sparks your interest, but you have no idea how to start, look no further. Below are seven recommendations for novels to consider as you embark on a new literary adventure.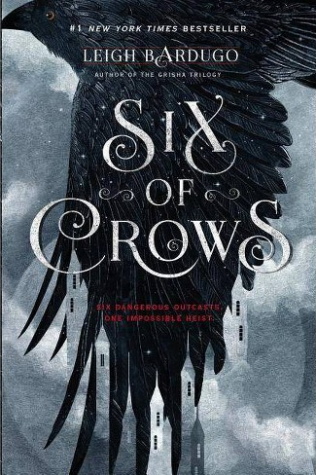 1. "Six of Crows" by Leigh Bardugo
Book one of an intricate duology, "Six of Crows" is the perfect introduction to Bardugo's Grishaverse, a world where people summon the sun, command emotion, and alter appearances while living tensely amongst their mundane counterparts (aka, normal humans). These supernatural beings, the Grisha, derive their power from the Small Science, or the art of manipulating matter at its smallest form. The story of "Six of Crows" begins with the bustling, gang-ridden city of Ketterdam and its most cunning inhabitant, Kaz Brekker. A criminal prodigy whose past is all too tragic, 17-year-old Kaz takes on the biggest heist of the year with the help of five other outcasts looking to survive in a city of corruption while the divide between the Grisha and humans deepens. These six unlikely friends take on something that might be bigger than they realize. Think "Money Heist," but set in the world of "Game of Thrones." Bardugo's spectacular worldbuilding and intimacy with each of the characters is sure to captivate any reader.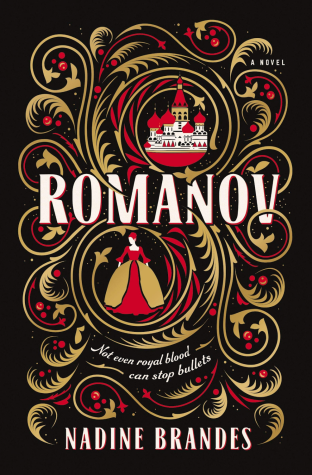 2. "Romanov" by Nadine Brandes
History and magic collide in Nadine Brandes' "Romanov," a spin on the classic tale of Anastasia and Russia's royal family. "Romanov" is set during the Bolshevik Revolution and takes the perspective of Anastasia through her days as a captive leading up to the execution of her parents and siblings. Even with the solemn knowledge of impending doom, the Romanovs try to tolerate the dreariness of their imprisonment, whether it be through unexpected friendships, romance, or even mischievous pranks. However, Brandes incorporates magical dolls and spell masters in this riveting retelling of Anastasia's last days—if they really are her last. Will magic change the course of history? If you love historical fiction but are a sucker for fantasy, Romanov is the book for you.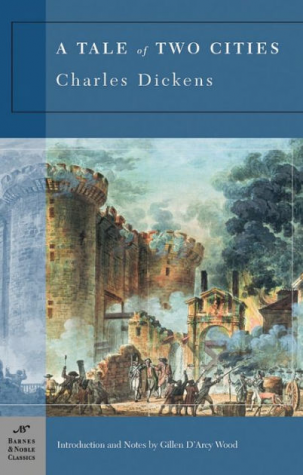 3. "A Tale of Two Cities" by Charles Dickens
It's true when they say classics never go out of style, especially when it comes to "A Tale of Two Cities." Charles Dickens perfectly captures the animated tension of the French Revolution and the people's spirited ambitions. "A Tale of Two Cities" is set in both London and Paris and follows a seemingly grey protagonist, Sydney Carton. Love, violence, and sacrifice dance around Dickens' words as two men, including Carton, battle for the affections (calling all love triangle trope fanatics!) of Englishwoman Lucie Manette, all while fierce rebellion ravages the world around them. This historical novel is the source of famous quotes you have probably heard of, such as "It was the best of times, it was the worst of times." While some may be wary of a classic's old language, don't sweat it—it just takes some getting used to!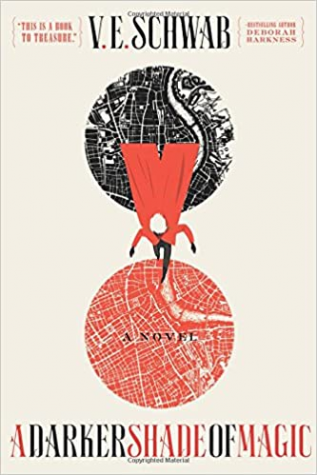 4. "A Darker Shade of Magic" by V.E Schwab
Have you ever wondered about the existence of parallel universes? V.E Schwab tackles this magnificent question in "A Darker Shade of Magic", a novel that takes place in not one, but three different versions of London that exist at the same time. Kell Maresh is one of the last magicians, known as Antari, that can travel between the Londons: White, Grey, Black, and his home. Kell's service as an ambassador under the monarch of Red London is threatened when his uncanny hobby of smuggling between worlds lands him in a dangerous predicament, forcing him to flee to Grey London. There, he meets the ambitious Delilah Bard, who tags along in his journey to investigate the dark magic looming upon the three Londons. A Darker Shade of Magic captures the intricacy of interdimensional politics and the power magic holds as Kell unravels the sinister plot that could shake each London to its core. Mystery and magic lovers—this is the book for you, which, luckily, is only the first of a trilogy. Buckle up, because you are in for a fantastical ride!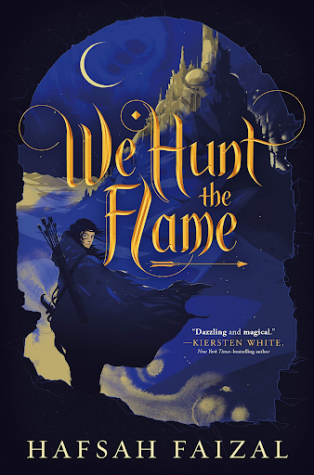 5. "We Hunt the Flame" by Hafzah Faizal
Set in the dazzling world of ancient Arabia, "We Hunt the Flame" takes the perspective of two burdened teenagers bound to heavy responsibilities. Zafira bint Iskandar is the Hunter, routinely enduring the treacherous depths of the Arz forest to provide for her people. Nasir is the Prince of Death, sealing the fates of those who rebel as requested by the king—his father. As different as they are, both Zafira and Nasir are whispers among the kingdom of Arawiya and hold the dreadful realization of the Arz's imminent affinity for destruction. Driven by duty, the pair cross paths on a search for an artifact that may be the key to saving their kingdom. Intentions are hidden, secrets are revealed, and hope may be discovered in "We Hunt the Flame," the first in a magical duology. Those looking for a novel with beautiful scenery and wonderfully complex characters should definitely consider reading this; it'll surely touch your heart.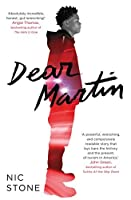 6. "Dear Martin" by Nic Stone
If you're looking for a more contemporary novel that emphasizes the reality of the United States today, "Dear Martin" is a riveting read that I encourage you to consider. It focuses on the story of Justyce McAllister, a black student at the top of his class and ready to head off to college.. However, police brutality and racism are evident as ever, which McAllister realizes as he faces the dangers of prejudice head on. To digest the violence he faces and the environment it creates around him, McAllister dives into the teachings of Dr. Martin Luther King. Jr. and starts a journal to the renowned activist, hence the moving title. Nic Stone strives to raise awareness about racial injustice in our country through this beautifully written novel that will inspire and resonate with students today.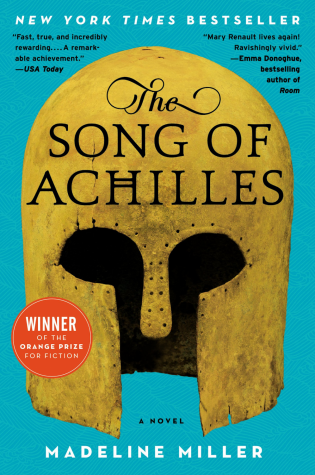 7. "The Song of Achilles" by Madeline Miller
If you've exhausted all of Rick Riordan's Percy Jackson books but still love Greek mythology, "The Song of Achilles" will surely catch your eye. Set during the vivid era of the Trojan War, a young prince named Patroclus—a lanky, unathletic, and slow son to his regal father—is banished to the castle of King Peleus and his legendary son, Achilles. Spending time in the same home brings Patroclus and Achilles together, despite the chaos that ensues after the kidnapping of Helen of Sparta. Following the events chronicled by Homer, Achilles is forced to choose between duty and a bond greater than any god's wrath. Madeline Miller brings the age of heroes to life in "The Song of Achilles," detailing the human heartbreak that even godly beings face. This Greek tale will satisfy all those searching for a heart wrenching, tear invoking read.