Clubs at Marist
Did you know students can start their own club at Marist?
From languages and student government to art and athletics, there's something for all kinds of interests with Marist Student Activities. While much of life has been different this year, clubs and student activities have been able to continue on. Even with the absence of weekly Activity Period, moderators and student leaders meet on Friday Programming Days and even virtually in the evenings.
With over 65 different clubs and activities to take part in, about 87% of Marist students participate in at least one extracurricular outside of sports. Even if there is no club for your primary interest , there are ways to form new ones.
Jane Fry '24 and Gracie Stokes '24 did this last year as 8th Graders. Together, they formed the Reading Eagles Book Club, which started out with only five or six people and now has close to 30 members. They realized that "everyone is always on their computer, phones, and other electronic devices," so they decided to encourage more people to disconnect and instead focus on reading a book.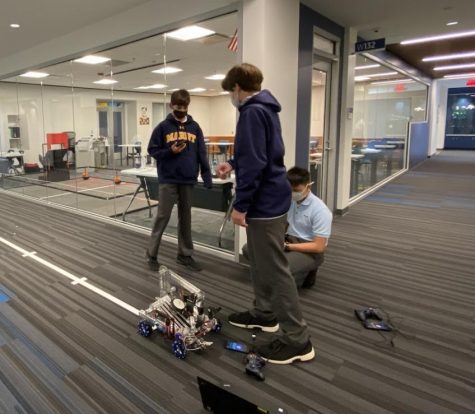 There are many clubs at Marist that are open to anyone interested, so who knows? Maybe something to help the chaos of Covid is a newly founded interest shared with others.