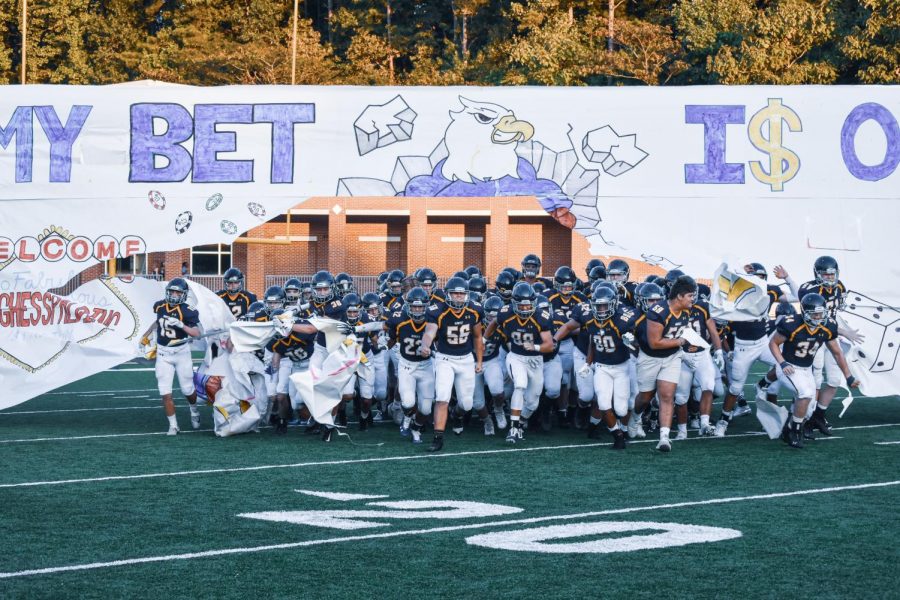 Maddy Djuric
With shades of pink and violet weaving across the sky, the sun sets on Hughes Spalding Stadium. Roaring cheers flood from the student section, and the crowd stands as the banner is raised when the football team takes the field. All the way from Las Vegas, Nevada, the Canyon Springs Pioneers came to Marist to gamble for a win; however, Marist would come away with a 45-8 jackpot victory.
So how exactly does a game with a team from across the country come to be? According to Marist head football coach Alan Chadwick, this was "the last year of a four-year cycle on our schedule which began with a match-up with our game in Dublin, Ireland, four years ago." After year one, the game slot used by the Dublin match-up opened, allowing for a two-year meeting "with Baylor School out of Chattanooga, Tennessee, for a home and home series," Chadwick said. Thus, a one-game series remained available for the second week of the 2019 season. After finding himself unable to secure an opponent from Georgia, Coach Chadwick placed an ad on a national website about Marist's need to fill a gap in the schedule and got a favorable response from Canyon Springs, an intriguing example of how technology was able to connect Marist with a school from across the country. Canyon Springs "is trying to become more of a national presence in high school football," Chadwick said, and playing on the east coast helps the Pioneers raise their profile.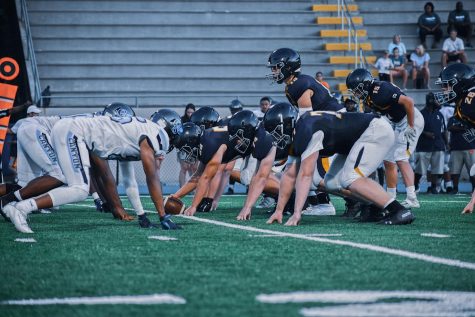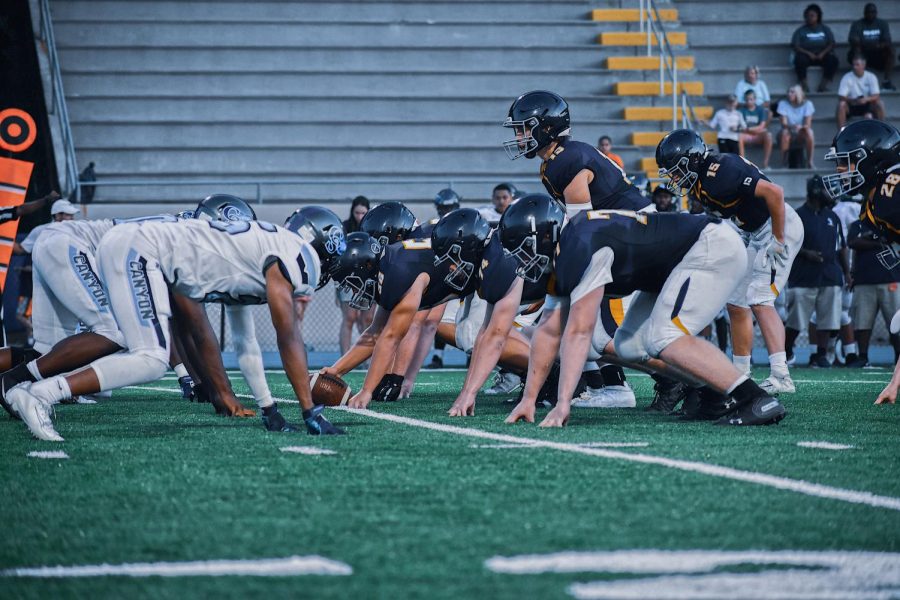 Although many may view the Canyon Springs game as just any other Friday night, the match-up marked another opportunity for our community to display the Marist values of community and hospitality. Tegan Siksta '20, a manager of the football team, noticed how "excited the boys were to meet the other team." The players did their research throughout the week so that by the time the teams met for a joint team dinner on the Thursday before the game, "they knew all their names and talked with each other like they were best friends," said Siksta. "It was amazing to see how mature, professional, and welcoming our boys acted." 
In the future, Coach Chadwick says he "would like to look for travel opportunities," considering how successful games such as this one against Canyon Springs have been. Whether Marist football is at home playing against a team from across the country or overseas in Ireland, the Marist values will leave a mark long after they have left.