Getting to Know Mrs. Yori Scott
Even with a pandemic on its hands, Marist has helped welcome many new members to their faculty and staff for the 2020-2021 school year. Counseling this year has become a home for several of these staff members, and I was lucky enough to get to ask new personal and academic counselor Yori Scott questions about her new job here at Marist, her favorite things, and her childhood. 
Mrs. Scott grew up locally in Dekalb, Georgia and enjoyed riding bikes and cheerleading when she was younger. Her favorite food is pizza, her favorite TV show is "90 Day Fiancé," and her favorite movie is "Dirty Dancing."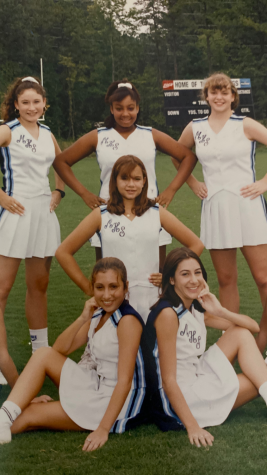 When she was younger, she "lost a friend to suicide" and that is what sparked her passion for being a counselor. She went to Georgia State and graduated with a bachelor's in psychology and also went to Clark Atlanta and graduated with a master's in counseling. 
Mrs. Scott noted that she was drawn to Marist when looking for a new job due to the "spiritual aspect and strive for excellence." During the pandemic, she said working has been made a lot more difficult because she has two small children, but she says that Marist's work from home options helped her to adjust easily.
When I asked her a piece of advice she would give to her students during this pandemic, she told me that she would say "pay attention to your mind, body, and spirit and stay connected to loved ones." We are all so excited to get to know her as a counselor throughout this year. As a Marist community, we are so excited to welcome Mrs. Scott into the Marist Fam!
About the Writer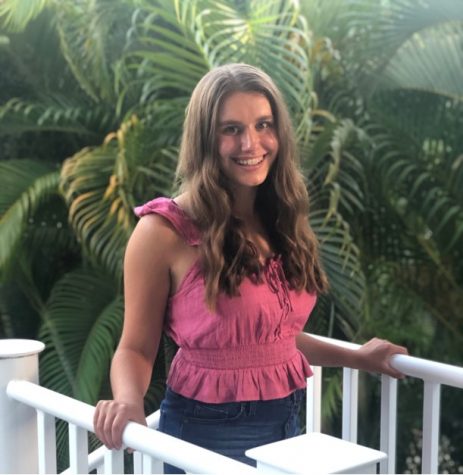 Emma Schwind, Staff Writer
Emma Schwind is a sophomore at Marist School and is a staff writer. This is her first year as a member of the Blue and Gold. Besides Blue and Gold, she is involved with theater, MBC, and French Club as well as being a retreat leader and a Marist cheerleader. Her favorite movie is The Notebook, her favorite TV show is Gilmore Girls, and her favorite food is chicken parmesan. Outside of school, she enjoys playing guitar, singing, shopping, traveling, and spending time with friends and family. She is so excited to express her creativity and use her voice by writing for the Blue and Gold!